Greek coast guard ship 'damaged by Turkish vessel'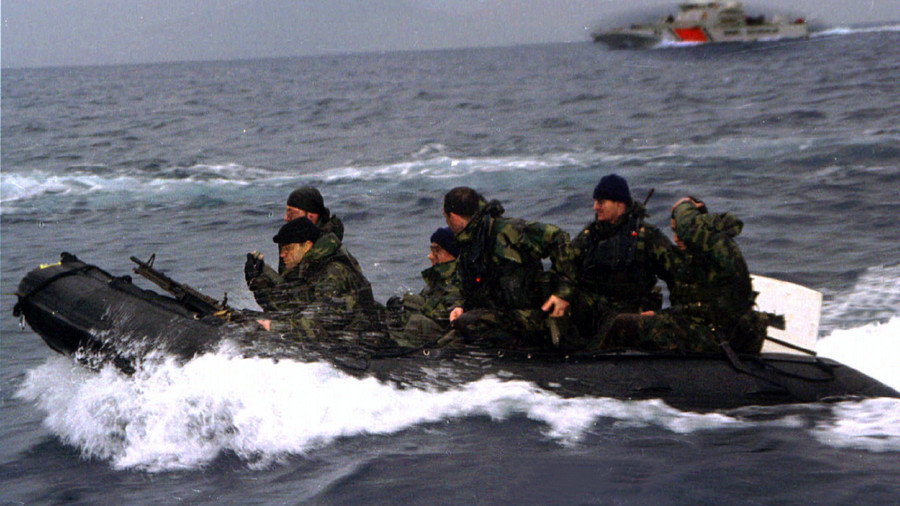 Greek authorities say a Turkish coast guard vessel rammed one of their patrol boats near a disputed territory in the Aegean Sea on Monday night.
The Greek coast guard ship was anchored off the islets of Imia when the Turkish boat struck it, reports Ekathimerini.com. Nobody was injured in the incident but the Greek vessel's stern sustained damage.
The incident comes amid heightened tensions in the region where Greece and Turkey came to the brink of war 22 years ago. Turkey disputes the sovereignty of the Imia islets and refers to them as Kardak. Earlier this month, Ankara warned that Greek officials who set foot on contested islands in the Aegean Sea will face a wrath "worse than that in Afrin," referring to Turkey's campaign in northwest Syria.
"We will break the arms and legs of the [Greek] Prime Minister [Alexis Tsipras] or of any minister, who dares to step onto Imia in the Aegean," Yigit Bulut, a senior adviser to Turkish President Recep Tayyip Erdogan, said.
The blunt warning followed the Greek defense minister's recent attempt to visit the contested territories. The incident added further fuel to already escalating tensions between the two neighboring NATO allies.
On Tuesday, Erdogan told Greece, Cyprus and any international companies exploring for gas in the Mediterranean not to encroach on Turkey's territory. "We warn those who overstep the mark in Cyprus and the Aegean," he said. "They are standing up to us until they see our army, ships and planes," he said.
Like this story? Share it with a friend!