Here's why you shouldn't charge your brain implant during a lightning storm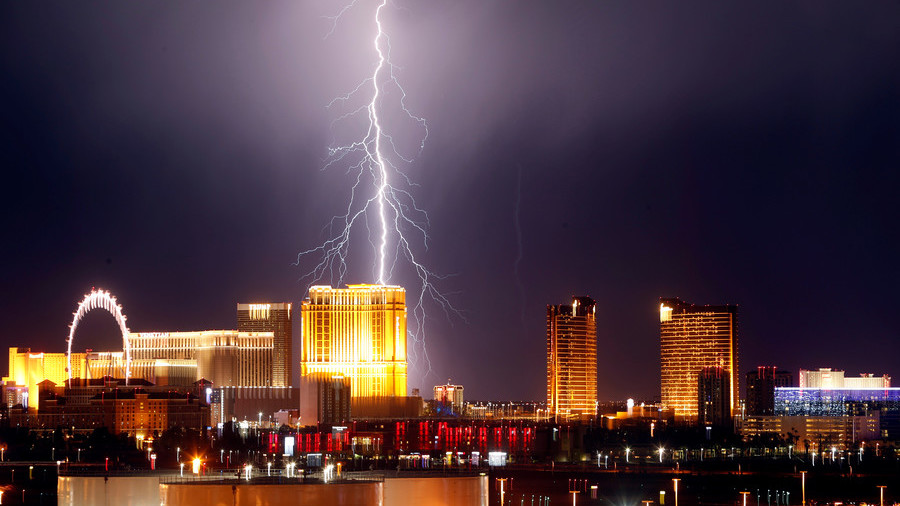 In a scene reminiscent of sci-fi films, a woman's brain stimulation device was shut down after her house was struck by lightning. Though, unfortunately, she didn't acquire a superpower, she was lucky to escape with her life.
Brain stimulators are used to treat conditions such as Parkinson's disease and severe muscle spasms by sending periodic shocks through the brain to regulate neural activity. The treatment is called deep brain stimulation (DBS) and is only used when medication has failed, because the implants are highly invasive and the implanting procedure involves drilling holes in the skull.
In this bizarre case, a 66-year-old Slovenian woman had been using the device to treat neck spasms for more than five years. One stormy night her apartment was struck by a bolt of lightning that fried her air conditioner and her television – and switched off the brain device.
It's the first reported incidence of a lightning strike influencing a brain stimulator and the case was recorded in the Journal of Neurosurgery this week. The paper, which warns of the potential danger of lightning strikes to patients receiving deep brain stimulation, found that the woman's device automatically switched off because it had a safety system that detected the electromagnetic surge.
READ MORE: Defying death? Pigs' brains 'revived' after decapitation, claims Yale neuroscientist
The researchers note that the consequences for the woman could have been a lot more serious. The stimulator is charged with a charging pad that is held against the device. The pad itself is charged from a standard wall socket and some patients use it while it is plugged into the wall. Had the woman been using the charger during the storm the electricity could have been conducted into her brain.
"We propose that in the future DBS manufacturers' safety recommendations should specifically mention the possibility of hazards from naturally generated electromagnetic interference, such as during thunderstorms," the paper concludes.
Think your friends would be interested? Share this story!