No sooner said than done: Woman keeps promise to adopt 8 children after son's recovery from injury
A woman, in the Russian southern region of Dagestan, who vowed to take care of orphans if her son survived a critical injury, has kept her promise and adopted eight children with special needs.
"I asked Allah, if he brings my son back, I'll adopt orphaned children," foster mother Madinat Shakhbulatova told the Ruptly video news agency. Shakhbulatova's biological son, Ramazan, was seriously injured while serving in a local law enforcement agency. The man spent six months in a critical condition.

Read more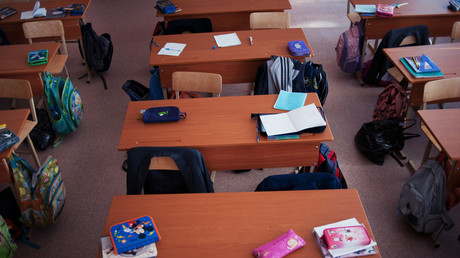 After Ramazan eventually recovered, the woman kept her promise and adopted a total of eight children from a local orphanage. "At first, we took three boys. I watched their reaction. Three months later we took three children more. Then took a girl … and [a] little child," Shakhbulatova said.
All her adoptees are disabled and require special treatment. "Everyone [of the children] has their own diagnose. Everyone shows their own character. I needed to adapt to them … and explain everything to them … explain to them how to do things," she added.
The children have been living with their foster family for about a year and a half, according to Shakhbulatova. They seem to be quite happy with their new life."When some people ask them [if they want to return to the orphanage] they say 'no,' they want to stay with mother," Shakhbulatova said.
Ramazan also backs his mother's decision. "If she made a promise, I think she did the right thing. I'm supporting her in this situation," he told Ruptly.
Like this story? Share it with a friend!