Era of 'hit-and-run' strikes over: Any attack on Iran's bases will get 'heavy response' – Khamenei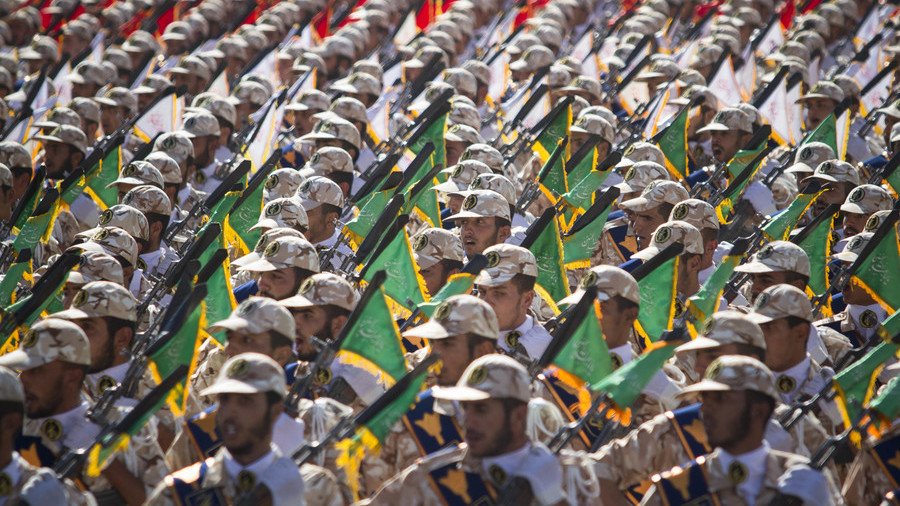 Any attacks on Iranian military facilities will be met with a "tough" military response, Iranian Supreme Leader Ali Khamenei said. He also accused Washington of engaging in conflict with Iran and shifting its cost to others.
His words came after Syrian Army bases were hit in an alleged missile attack.
"The era of hit-and-run [strikes] has passed," Ayatollah Khamenei said during a meeting with a group of Iranian workers on Monday. He then warned that if the US or any of its allies decide to attack the Islamic Republic or its bases, their actions will be met with a "much stronger response."
His statements came just hours after the reports about an alleged attack on the Syrian Army's positions in the countryside of Hama and Aleppo provinces. The Syrian state media said that the military bases were targeted in a missile strike launched by an unspecified enemy.
In the meantime, Iran dismissed reports about its military advisers allegedly being affected by the strike. No Iranian advisers were killed or injured in the incident, the Iranian Mehr News Agency said, citing some "informed" sources. It also denounced the reports about casualties among the Iranians in Syria by calling them "false."
The commander of the Fatemiyoun Division, a Syrian pro-government Shia militia supported by Iran, also told Mehr that his unit's base near Aleppo did not come under attack. Earlier, Sky News Arabia reported, citing rebel sources, that over 40 people might have been killed in the alleged strike. Some US and British media also said that dozens of Iranians were allegedly among those killed in the incident that occurred late on Sunday.
'US does not want to bear costs of war with Iran, wants to shift them to others'
Washington does not want to engage in a full-scale conflict with Iran and wants its allies in the Middle East to shoulder this burden instead, the Iranian supreme leader said in his speech on Monday. He then accused the US of attempting to "provoke… certain nations" in the region, particularly Saudi Arabia, into a confrontation with Iran.
"The Americans do not want to bear the cost of confronting Islamic Republic," he said, adding that, instead, Washington wants "Muslims to fight Muslims." Khamenei then said that "for this very reason," the US should leave the Middle East.
"What Washington does best is causing insecurity," Khamenei said, as cited by the Mehr news agency. "Everywhere they [the US] set foot, they… bring misfortune to the people," he added. It is the US that "needs to leave, not the Islamic Republic," the Ayatollah went on to say, adding that western Asia is the Iranians' home, while the US is "an outsider with mischievous aims, seeking to instigate sedition" in the region.
Iran's supreme leader then warned the regional powers from giving in to the US provocations, adding that, if they face Iran, they will "suffer a decisive defeat."
You can share this story on social media: