Tens of thousands hit streets of Pamplona to protest rape acquittals (PHOTOS)
Published time: 29 Apr, 2018 15:16
Edited time: 30 Apr, 2018 08:36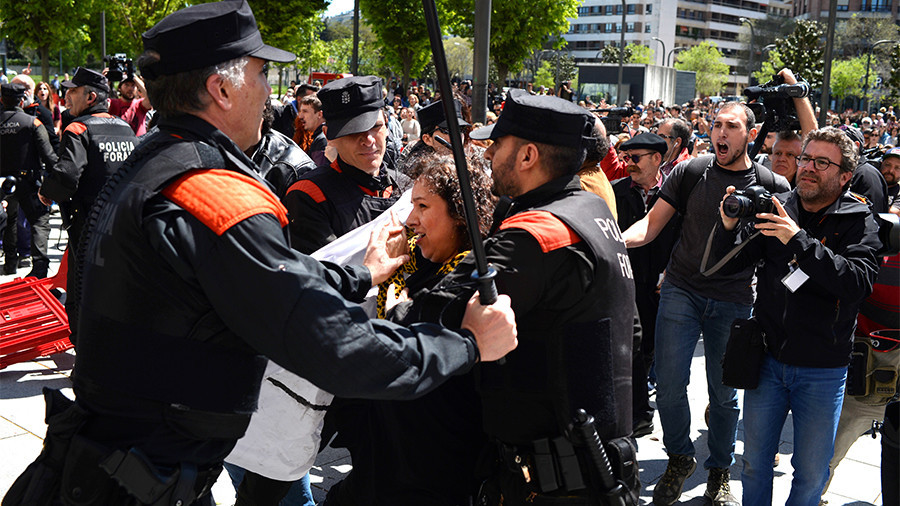 Tens of thousands of people hit the streets of the Spanish city of Pamplona to protest the rape acquittals of five men accused of gang-raping an 18-year-old woman at the city's 'Running of the Bulls' festival.
Around 32,000 people took part in the Saturday demonstration, according to Spanish media, citing local police. They came together under the slogan "It's not sexual abuse, it's rape," as the defendants were only found guilty of the lesser charge of sexual abuse, for which they have each been sentenced to nine years in jail.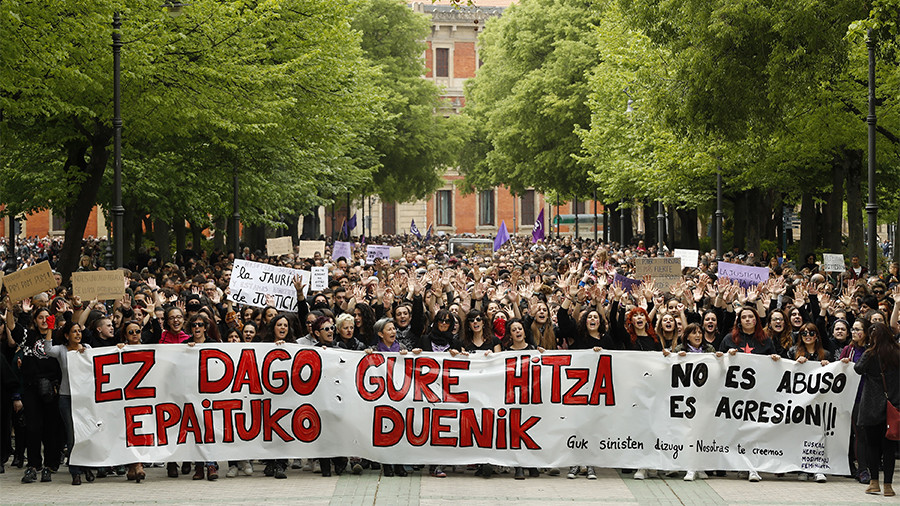 The defendants, from the city of Seville, are from 27 to 29 years old, and were accused of raping the victim at the entrance of her apartment building on July 7, 2016. Despite filming the incident with their smartphones and later bragging about it on WhatsApp, they were not charged with rape because Spanish law requires there to be evidence of violence or intimidation for a rape offense to be proved.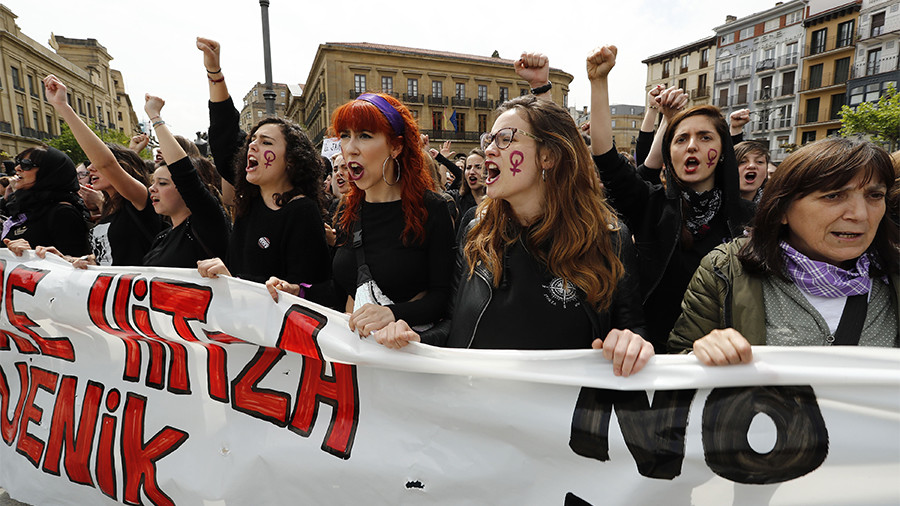 "It is indisputable that the plaintiff suddenly found herself in a narrow and hidden place, surrounded by five older, thick-bodied males who left her overwhelmed and unresponsive," the judges said in their ruling.
"The videos show the plaintiff surrounded and stuck against the wall by two of the accused… she has an absent grimace, and keeps her eyes closed."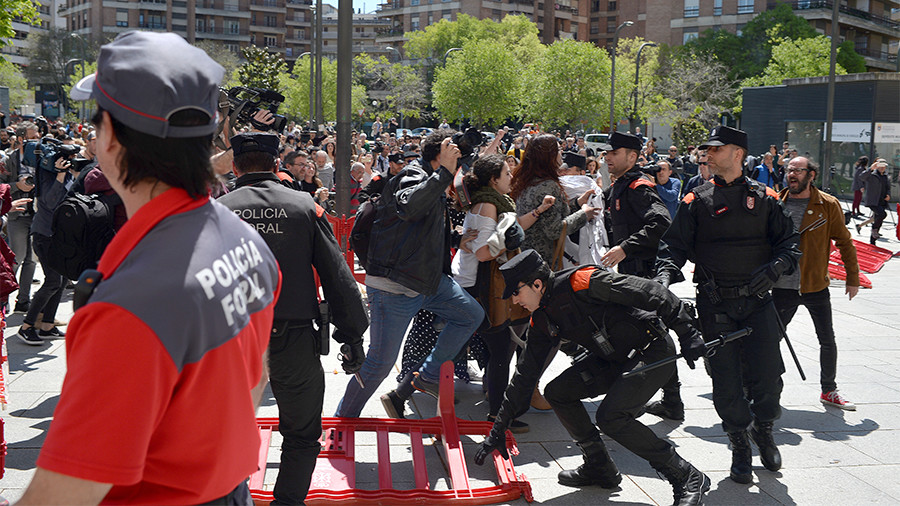 State prosecutors say they will appeal the ruling. Meanwhile, an online petition has been launched calling for the disqualification of the judges who acquitted the men. It has so far received over one million signatures.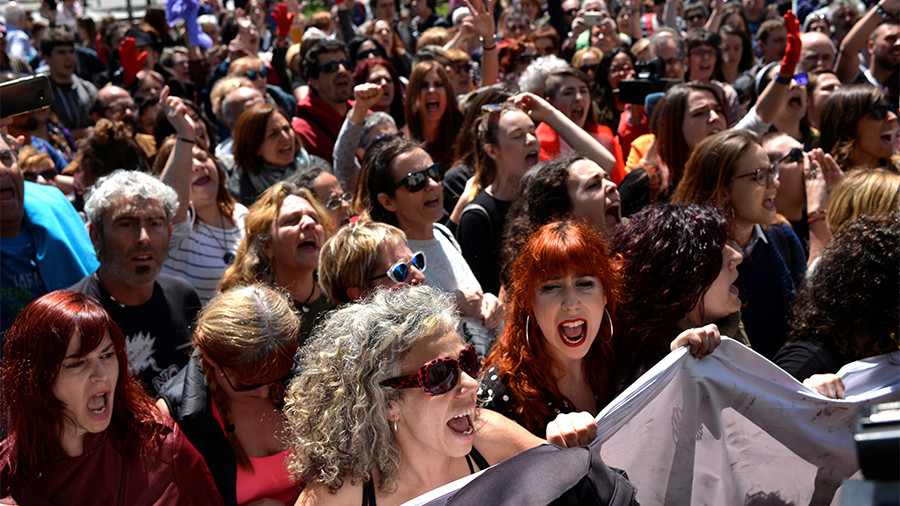 The Saturday demonstration marked the third day of protests in Spain over the ruling. Large crowds of women marched in cities across the country on Thursday, while protesters blocked roads in the northern city of Santander, TVE reported. On Friday, thousands of people gathered in protest outside the Pamplona court where the ruling was made.
Think your friends would be interested? Share this story!