'Islamic state' in Belgium? ISLAM party president talks Sharia, sex segregation with RT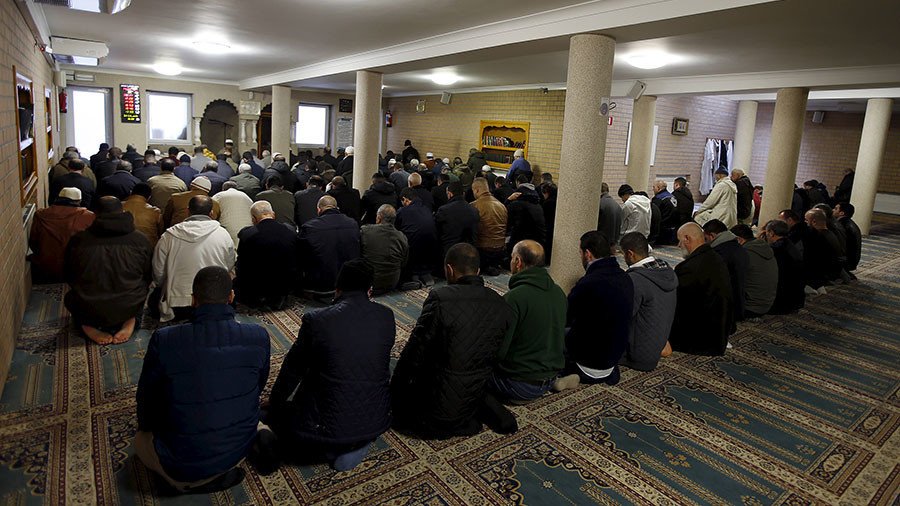 Gender segregation on public transport protects "vulnerable" people, the president of the controversial ISLAM party told RT. The group has previously said it hopes to create a "100-percent Islamic state" in Belgium.
Abdelhay Bakkali Tahiri, president of the conservative Muslim party in Belgium, joined the RT France team via videolink. The party's French acronym stands for "Integrity, Solidarity, Liberty, Authenticity, Morality."
Tahiri sought to justify one of the party's proposals, which aims to create a segregated zone for women on public transport. According to the politician, the measure would help to protect women, children and other "vulnerable groups" that may face aggressive behavior. "It is simply for the wellbeing of those people who use public transport," he said.
Another pillar of the party's agenda is the integration of Sharia law into the Belgian legislative system. Tahiri claimed that Sharia law is flexible, citing an example of the driving ban on women in Saudi Arabia. Women were forbidden to drive under Islamic law and then the ban was lifted, also under Islamic law, he noted, asserting that "everyone puts what he wants in Sharia."
Established in 2012, the ISLAM party took Belgium by surprise in its first year, winning seats in the Anderlecht and Molenbeek municipalities of the Brussels Capital region. Molenbeek is notorious for being a "hotbed of extremism," as a number of Islamists behind the Paris and Brussels attacks grew up and lived there.
Belgium as first '100-percent Islamic state' in Europe?
Items high on the party's agenda include allowing all women to wear an Islamic headscarf, and requiring all schools to offer halal meat on their menus. Its ultimate aim is to transform European Belgium into an Islamic state. "Our goal is a 100-percent Islamic state, but we don't mean we want to impose the headscarf," Redouane Ahrouch, the party's founder – who also works as a bus driver in Anderlecht – told local media earlier in April. The party condemns terrorism in all forms, according to the statement on the website. Ahrouch insists that in 12 years, by 2030, the Belgian capital will be mainly comprised of Muslims.
A number of Belgian politicians have criticized the party's agenda and remarks. Belgium's State Secretary of Immigration Theo Francken called the party members "wolves in sheep's clothing."
"A political party called 'ISLAM' is growing in Belgium. They openly call for the introduction of Sharia law. The Sharia is in violation with human rights. Sharia parties therefore are antidemocratic," he wrote on Twitter earlier in April.
Un parti politique nommé ISLAM grandit en Belgique. Ils appellent sans complexe à l'introduction de la sharia. La sharia est en violation avec les droits de l'homme. Les partis pour la sharia sont donc antidémocratiques. De vrais loups déguisés en agneaux!#soumission

— Theo Francken (@FranckenTheo) April 6, 2018
A member of the DeFI liberal party, Olivier Maingain, called on Brussels to ban the controversial party. "It is necessary to have courage to ban the party like ISLAM [because it is] a theocracy project, contrary to democracy," he wrote.
Il faut avoir le courage d'interdire un parti comme #Islam qui a un projet théocratique contraire à la démocratie. Pour cela, il faut un fondement juridique. A cette fin,votons ma proposition d'inscrire la laïcité dans la Constitution. A la majorité de prendre enfin attitude.

— Olivier Maingain (@OlivierMaingain) April 6, 2018
Think your friends would be interested? Share this story!
You can share this story on social media: