French Islamic school teacher jailed for beating & shaving off student's 'un-Koranic' blonde hair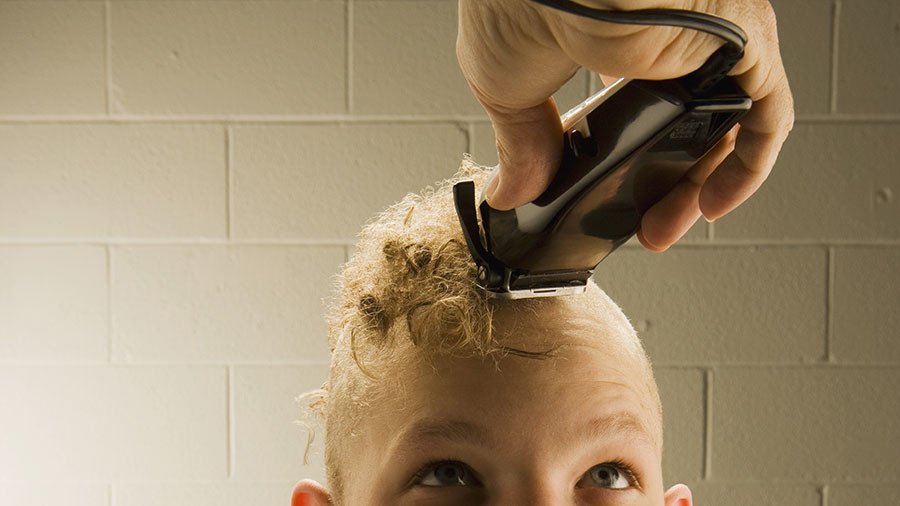 An Islamic school teacher in France has been sentenced to one year in jail for brutally beating his 12-year-old student and for shaving off the boy's "non-Koranic" hair, which was colored blonde.
The teacher, along with three other men, was convicted of kidnapping and violence against a minor by the Pontoise criminal court on Friday, French media report. The shocking incident occurred last April, when the boy showed up at his Arabic class at the Sablon mosque, in the municipality of Sarcelles, north off Paris.
The teacher apparently did not favor the new hairstyle sported by the student, saying his blonde fringe went against "Koranic rules." As a "punishment," he decided to shave off his pupil's tinted hair in the middle of class.
In revenge, the boy later pelted the offender's house with eggs only to run into more trouble. The teacher called the boy's stepfather and got permission to teach him "a good lesson," with the condition that it wouldn't leave marks on his body.
The boy was sent to clean up the mess made by the eggs but, when he showed up at his teacher's house, he was attacked by him and three others. The teacher, his 20-year-old brother and two youth workers employed by the city held the boy for around two hours slapping and punching him, with breaks to give the teen water and a handkerchief.
When the young victim was finally released and arrived home, his stepfather, who himself eventually got a six-month suspended sentence, ignored the boy's swollen face and bruises.

"This is not a religious problem but an educational one," the teacher's lawyer insisted at court, adding that his client regretted the punishment, and that it went beyond what he had intended. In the meantime, the three other men were given from six to eight months behind bars, while the boy was awarded €5,000 in compensation.
Like this story? Share it with a friend!
You can share this story on social media: