US bombers fly close to S. China Sea as tensions over Taiwan mount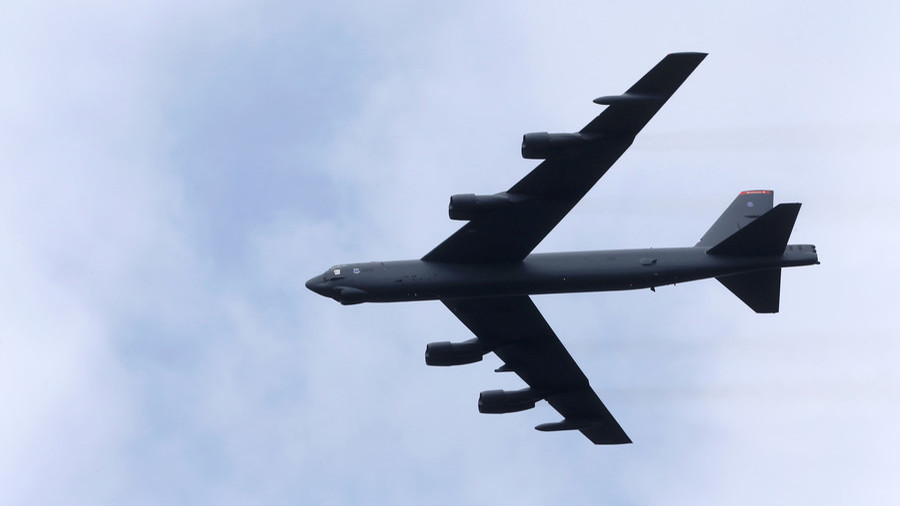 The US Air Force has said that its B-52H bombers returned from a training mission they conducted near the disputed South China Sea, a resource-rich waterway that China lays claim to along with Taiwan.
The nuclear-capable US strategic bombers were scrambled from Andersen Air Force Base in the US territory of Guam on Tuesday and proceeded to the "vicinity of the South China Sea" for a drill, the US Air Force said on Thursday, as cited by Reuters. The B-52s then took a turn to Okinawa, a Japanese island several hundred kilometers from China, where they joined USAF F-15C Strike Eagle fighter jets on a training mission before returning to Guam.
Commenting on the flyover, the US Air Force stressed that the mission was entirely "in accordance with international law" and was necessary "to maintain the readiness of US forces" that have been present in the region since 2004.
The Chinese Defense Ministry, that usually issues stark condemnations of what it views as Washington's abuse of the freedom of navigation and an encroachment on China's sovereignty, said that its military has the situation under control.
The exercises are seen as a response to the large-scale live-fire military drills by China that wrapped up a week ago in the Taiwan Strait and were denounced by Taiwan as "saber-rattling" and an "act of intimidation."
It comes at a time when Taiwan, which Beijing sees as part of China, and the US are moving closer to each other. Last month, US President Donald Trump signed into law The Taiwan Travel Act, which aims to boost contacts between the two, including at official levels. Beijing sees this as undermining of the "one-China principle."