Iran has no reason to trust any new deal Macron & Trump devise – experts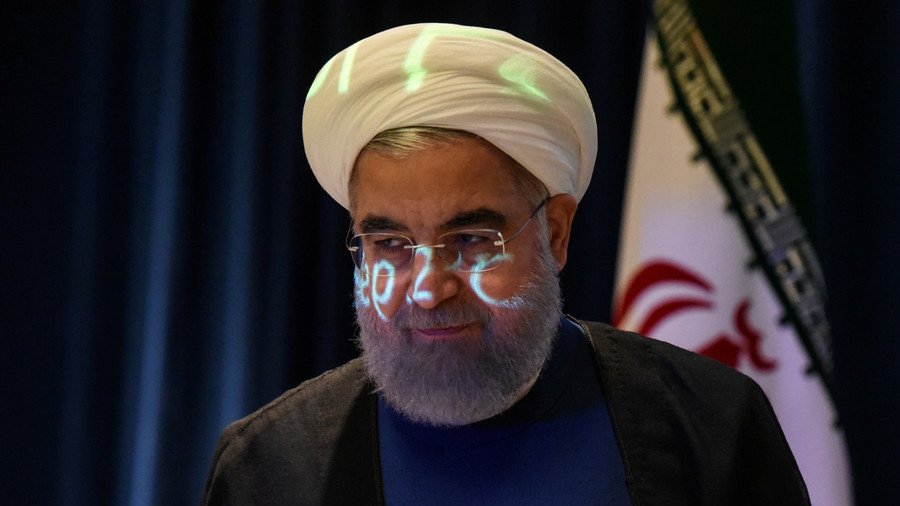 Now that French President Emmanuel Macron wants to work out a new deal on Iran together with the US, in addition to the 2015 agreement, experts told RT it'll be hard to work out, since Iran won't trust the West anymore.
Macron, who is on a state visit to the US, said on Wednesday that while he is not ready to discard the Joint Comprehensive Plan of Action (JCPOA), it must be supplemented by a broader new agreement. The new deal, according to Macron, should ensure that Iran will not have a nuclear program "in the long run," and put an end to the country's ballistic missile development. Any far-reaching solution to the Iranian issue should also involve containing Tehran's activities in Yemen, Syria, Iraq and Lebanon, Macron said, calling the embattled nuclear deal "the first pillar of this framework."
The attitude toward the Iranian nuclear issue had been a bone of contention between Macron, who was one of the staunchest proponents of the original deal, and US President Donald Trump, who is one of its fiercest opponents. As the deadline that Trump gave Washington's European allies to come up with changes to the agreement inches closer, Macron apparently tried to appease his US counterpart at the expense of his own ambitions and prestige, Kaveh Afrasiabi, a former adviser to the Iran nuclear negotiators, told RT.
However, any deal that is broadened to include issues unrelated to Iran's nuclear program will be likely met with counter-demands by Tehran, he said.
"This is completely self-illusion to think that you can arrive at a new deal by linking it to non-nuclear issues, regional issues et cetera, because Iran, for its part, can advance its counter-argument that Yemen should be brought in, and the US and the French misbehavior, the rogue unilateral aggression against Syria," Afrasiabi pointed out.
Dave Lindorff, an American investigative journalist and founder of Thiscantbehappening.net, agreed that there is no way Iran would trust the US again after it undermined its credibility with constant threats to quit the 2015 deal.
"This whole thing is a farce. It looks all Macron has got out of this is a cleaner suit without dandruff," Lindorff said. Should Trump follow through on his ultimatum and pull the US out of the deal on May 12, Lindorff believes it will destroy any chances of a new agreement being reached.
"There's going to be no other deals if they back out of the nuclear deal. I don't see why Iran would reach any agreements with the United States and its allies in Europe once they back out of the deal that was already struck," he said.
Trump on Tuesday again lashed out at the deal, calling it "insane" and adding that it "should have never ever been made."
He also threatened Iran with repercussions in case it undermines US security in any way, vowing that it "will pay a price few countries have ever paid."
You can share this story on social media: