Russian observers to inspect UK military sites – Nuclear Risk Reduction Center chief
Published time: 23 Apr, 2018 00:48
Edited time: 23 Apr, 2018 00:50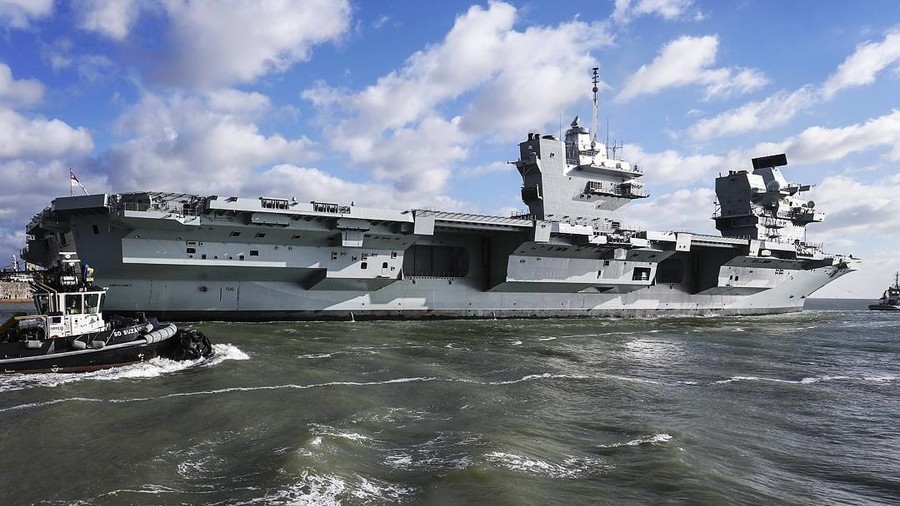 Russian military experts are planning to conduct an inspection of UK military sites and activity, amid ongoing military exercises in Scotland, the head of the National Nuclear Risk Reduction Center, Sergey Ryzhkov, has announced.
Despite the spike in tensions between London and Moscow, experts from the NNRC, which is a part of Russia's Defense Ministry, plan to visit the country under the provisions of a reciprocal 2011 agreement.
"On April 23-26, within the framework of Vienna Document 2011 on Confidence and Security Building Measures, a Russian group of inspectors plans to inspect a district on the UK territory," Sergey Ryzhkov was quoted as saying by Sputnik and Interfax news agencies.
The inspection will take place within a pre-designated area of some 16,000 square kilometers (6,170 square miles) and is designed to either "confirm or deny" the presence of military activities there and their scale, he added. While the exact location was not mentioned, Ryzhkov did note that Russian officers will visit "military ranges" and receive "briefings" from their British counterparts.
The mission, which is being conducted within the framework of the OSCE (Organization for Security and Co-operation in Europe) Vienna Document signed in 2011, will allow the inspectors to relay any concerns to UK military commanders. During the visit, the British side, according to Ryzhkov, is also expected to share "information on the Joint Warrior 18-1 joint exercises planned by Great Britain from April 21 to May 4."
Joint Warrior is a semi-annual, multinational NATO exercise that takes place in Northwestern Scotland. Organized by the UK Ministry of Defence, it is Europe's largest military exercise, involving thousands of NATO military personnel, naval vessels and aircraft. The first leg of this year's exercise will feature more than 11,600 military personnel from 17 nations.
READ MORE: British govt must explain its behavior in Skripal case, Syria strikes – UKIP MEP
The Russian inspection, if allowed to proceed as planned, comes amid an unprecedented deterioration of bilateral ties, after London recently joined a US-led strike against Syria and, for second month continues to allege Moscow's hand in the Salisbury poisoning incident.
If you like this story, share it with a friend!