Qatari fighter jets endanger Emirati passenger plane – UAE officials
Published time: 22 Apr, 2018 12:08
Edited time: 24 Apr, 2018 11:44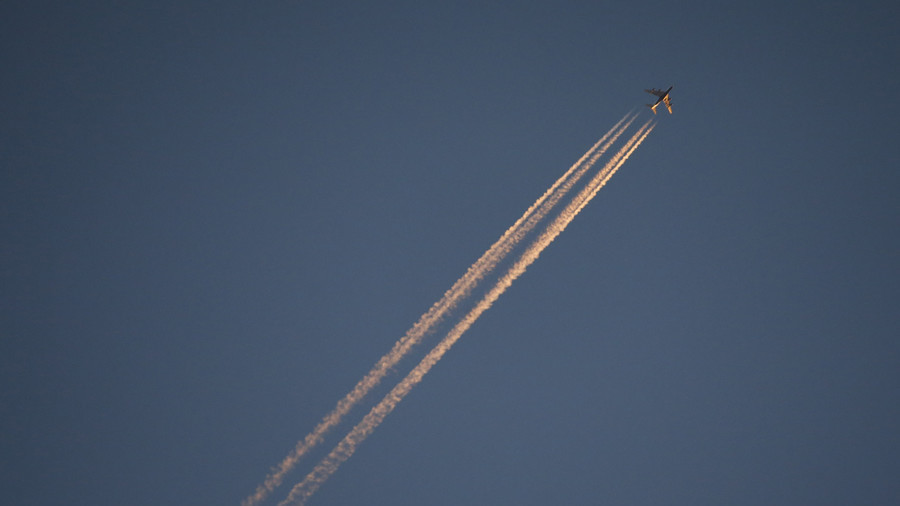 UAE aviation officials have accused Qatari military jets of endangering a civilian passenger plane with 86 on board, according to Emirates news agency WAM.
The civilian jet was crossing airspace run by Bahrain when it was shadowed by fighter planes on Sunday. The approaching military aircraft came so close that the passenger plane was forced to take evasive action, according to Emirati civil aviation authorities cited by the UAE state news agency.
المقاتلات الجوية القطرية اقتربت - وبشكل خطير وغير آمن - من طائرة إماراتية مدنية عليها 86 راكبا أثناء عبورها الأجواء التي تديرها البحرين في رحلة مجدولة ومعروفة المسار ومستوفية للموافقات والتصاريح اللازمة والمتعارف عليها دوليا.#وام

— وكالة أنباء الإمارات (@wamnews) April 22, 2018
هيئة الطيران المدني: سنتقدم بشكوى لدى المنظمة الدولية للطيران المدني بخصوص هذا التعدي.#وام

— وكالة أنباء الإمارات (@wamnews) April 22, 2018
Bahrain's aviation authority also issued a statement Sunday criticizing the actions of the Qatari military jets, stating that the passenger plane was over international waters when it came under threat.
"[T]his incident constitutes a clear violation of international regulations, threatens the safety and integrity of international air traffic, poses serious risk… and threatens the lives of passengers and property," the authority's statement read.
READ MORE: Qatari forces participate in Gulf war games, compromise seen among Arab states
In 2017, several Arab nations – including Bahrain and the UAE – hit Qatar with sanctions, including banning Emirati aircraft from entering their airspace. At the time, the countries said the sanctions were in relation to Qatar's alleged ties to terrorist organizations, which Qatar denied. In August, Saudi Arabia threatened to shoot down any commercial Qatari plane that violated its airspace.
RT.com has reached out to the government of Qatar for comment.
In January, Qatar was accused of using military aircraft to "harass" flights from the UAE to Bahrain. Qatari government communications officer Saif bin Ahmed Al Thani denied the accusations, labelling them "completely untrue."
The State of Qatar announces that claims that Qatari fighter jets intercepting an Emirati civilian aircraft is completely untrue. A detailed statement will follow.

— سيف بن أحمد آل ثاني (@saifaalthani) January 15, 2018