'Drain that pond': Mating frogs lock couple in most French legal dispute of all time
Published time: 22 Apr, 2018 07:37
Edited time: 23 Apr, 2018 07:49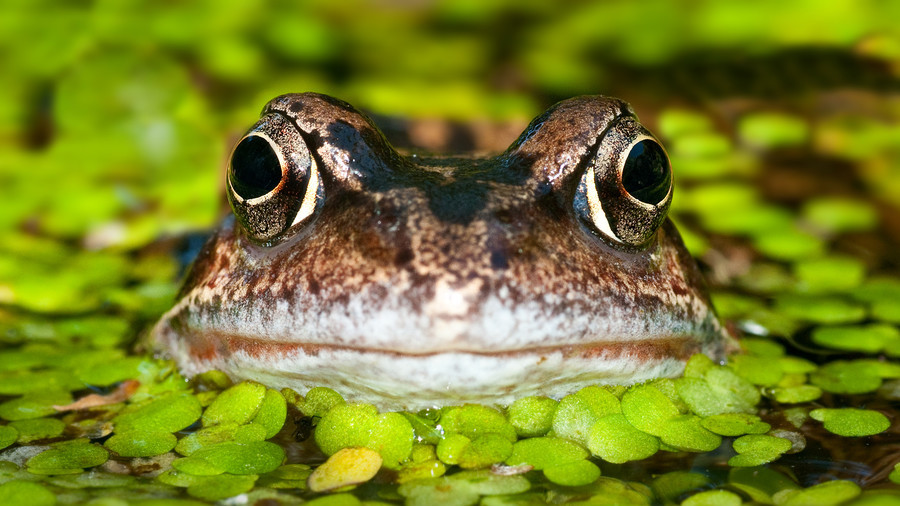 In a long running court battle a French couple has been ordered to drain their pond because its frogs are making too much noise. However, because the frogs are protected, the couple risks a prison sentence if they comply.
The legal battle between Michel and Annie Pecheras and their neighbors goes all the way back to 2012 when the neighbors tried to use the courts to force the couple to fill in the natural pond in their garden near the village of Grignols in Dordogne.
The neighbors complained that the pond's dozens of frogs were making such a racket during mating season that it was reducing their quality of life.
The Pecheras won that particular battle but lost an appeal in 2016. They then went on to appeal that decision and, in ruling against the couple, the court ordered that they must drain the pond or face fines of €150 per day, French newspaper Sud-Ouest report.
However, the couple could face an even harsher punishment if they do drain the pond as, according to environmental laws, the particular species of frog is protected, as are seven other species of animal living in the pond.
The bizarre set of circumstances means the Pecheras could face up to two years in prison and an €150,000 fine if they comply with the court's decision, FranceInfo reports.
The couple says they do not want to drain the pond. "It's a pond that's been around for over 100 years …. There have always been pools in the country, so we're doomed if we destroy it, and we're doomed if we do not destroy it," Michel said.
The Pecheras have vowed to keep fighting to save the pond. Last weekend they staged a support rally in their garden which was attended by around 150 people.
They also launched a petition on Change.org which has garnered nearly 140,000 signatures. With the help of a local environmental group they have also appealed to France's ecology minister Nicolas Hulot to intervene in the case.
Think your friends would be interested? Share this story!