Ghana to order mosques, churches to hush up, issue call to prayer via WhatsApp instead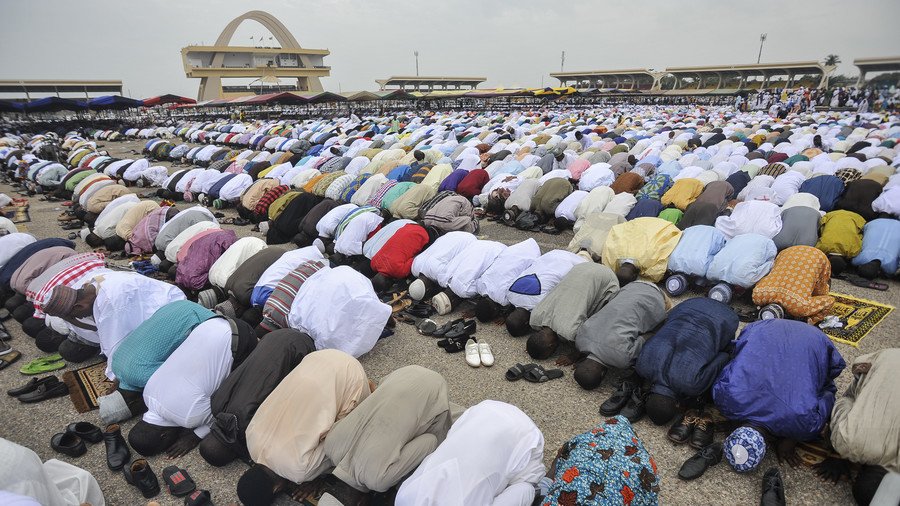 Authorities in the Ghanaian capital Accra have asked mosques and churches to use WhatsApp to transmit the daily calls to prayer rather than using loudspeakers in a bid to curb noise pollution in urban areas.
The local government in Accra is clamping down on noise pollution, particularly at places of worship like churches and mosques, which can generate lots of traffic and general pedestrian noise as crowds of worshippers congregate on the streets, and additional noise pollution from church bells and calls to prayer.
"Why is it that time for prayer cannot be transmitted with text message or WhatsApp? So the Imam would send WhatsApp messages to everybody," said Environment Minister Kwabena Frimpong-Boateng, as cited by Deutsche Welle. "I think that will help to reduce the noise. This may be controversial but it's something that we can think about."
"The Imam is not paid monthly. Where would he get the money to be doing that? We try to practice what is possible. So the text message or any other message is not a problem. But I don't think it is necessary," Fadama community mosque Imam Sheik Usan Ahmed, told DW.
There have been similar debates around the daily calls to prayer issued by mosques across the world, from Cologne in Germany, to Michigan in the US, and even in the Nigerian capital, Lagos, which shut 70 churches and 20 mosques in 2016 in an attempt to curb noise pollution.
"Enforcement is a continuous exercise and we have set a target for ourselves. We want to ensure that Lagos is noise-free by the year 2020," Lagos State Environmental Protection Agency (LEPA) General Manager Bola Shabi said at the time.
The Ghanaian government eventually plans to enforce stricter laws across the country to quieten down urban areas, particularly in the early morning hours. The World Health Organization (WHO) warns that prolonged exposure to environmental noise, like road works, traffic and general street commotion, can lead to an increase in cardiovascular disease, issues with sleep and often some degree of cognitive impairment.
In a test involving 200 mosques in the Saudi capital, Riyadh, 74.8 percent registered noise outputs higher than 85 dB, the threshold at which noise-induced hearing loss (NIHL) occurs in occupational settings.
Sound-level tests at a mosque in Dubai produced a reading of 80 decibels (roughly the same volume as a vacuum cleaner) at a distance of 50 meters in an urban area, according to The National. Prolonged exposure to sounds above 86 decibels, roughly equivalent to busy city traffic, can cause hearing loss over time.
Like this story? Share it with a friend!
You can share this story on social media: