Natalie Portman 'unworthy of any honor' says Israeli politician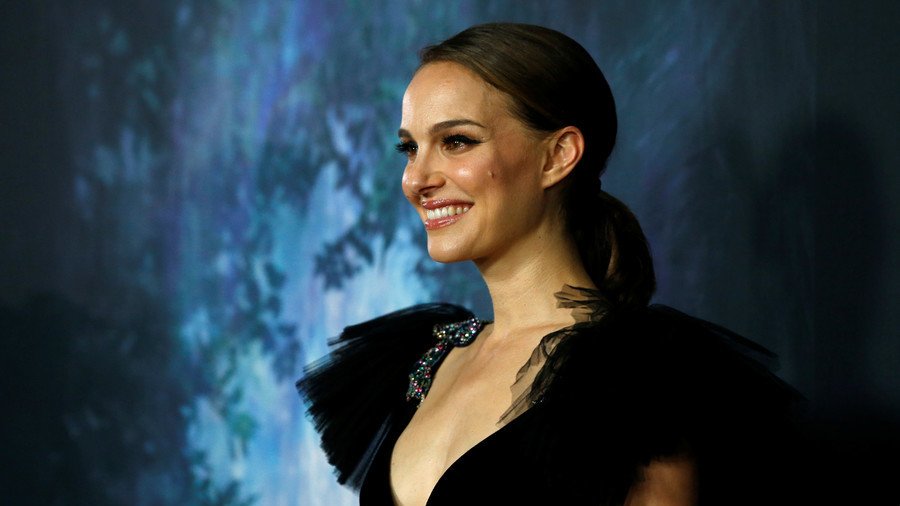 An Israeli government minister has called for actress Natalie Portman to be stripped of her Israeli citizenship, after she refused to attend the Genesis Award ceremony, citing "extremely distressing" recent events.
"From the outset, the idea of granting the Genesis Prize to Natalie Portman was complete craziness," Member of Knesset (MK) Oren Hazan said, as cited by Arutz Sheva. "She's an actress, but she is unworthy of any honor in the State of Israel."
He called Portman a Jewish Israeli who "cynically uses her birthplace to advance her career" while expressing pride in the fact that she never served in the Israeli military.
"I call on Interior Minister Aryeh Deri (Shas) to rescind Portman's Israeli citizenship. She left Israel at age four, and has no real connection to the state," added Hazan, a member of the ruling Likud party.
Portman declined an invitation to collect the Genesis Prize following unspecified "recent events" that she found "extremely distressing." The actress added that she "does not feel comfortable participating in any public events in Israel" and "cannot in good conscience move forward with the ceremony," according to a statement published online by the Genesis Foundation. The ceremony was scheduled to take place on June 28 but has now been cancelled entirely as a result of Portman's withdrawal.
"In addition to honoring Ms. Portman, the ceremony in Jerusalem was intended to highlight the work of women's rights NGOs working on women's equality and empowerment issues," the Foundation said, in the statement published Friday.
"The staff of the Foundation enjoyed getting to know her over the past six months, admires her humanity, and respects her right to publicly disagree with the policies of the government of Israel. However, we are very saddened that she has decided not to attend the Genesis Prize Ceremony in Jerusalem for political reasons," the statement said. "We fear that Ms. Portman's decision will cause our philanthropic initiative to be politicized, something we have worked hard for the past five years to avoid."
Portman was nominated to receive the prize, often called the 'Jewish Nobel,' last November for "outstanding professional achievement and commitment to the Jewish people and Jewish values, such as social justice, tolerance and charity." Upon her nomination, Portman reportedly vowed to donate half of the $1 million prize money to women's rights charities.
"I was very sorry to hear that Portman fell like a ripe fruit into the hands of BDS supporters," Culture and Sport Minister Miri Regev said, according to Arutz Sheva. "A Jewish actress, who was born in Israel, has joined those who see the miraculous success story of Israel's creation as a 'story of darkness'."
Regev was referring to the Boycott, Divestment, Sanctions movement arguing for punishing Israel over the treatment of Palestinians, especially in the West Bank and Gaza.
The Genesis Award was established by Mikhail Fridman and other wealthy Russian-Jewish businessmen in 2012. According to Haaretz, Israeli philanthropist Morris Kahn promised to double Portman's $1 million grant, bringing the total prize money to $2 million, on condition that it also be "re-gifted" to charities, as is customary with recipients of the award.
"What I want to make sure is, I don't want to use my platform [the wrong way]," Portman told The Hollywood Reporter in 2015. "I feel like there's some people who become prominent, and then it's out in the foreign press. You know, shit on Israel. I do not. I don't want to do that."
Like this story? Share it with a friend!
You can share this story on social media: