IDF issues emergency 'report for duty' alert to reservists by accident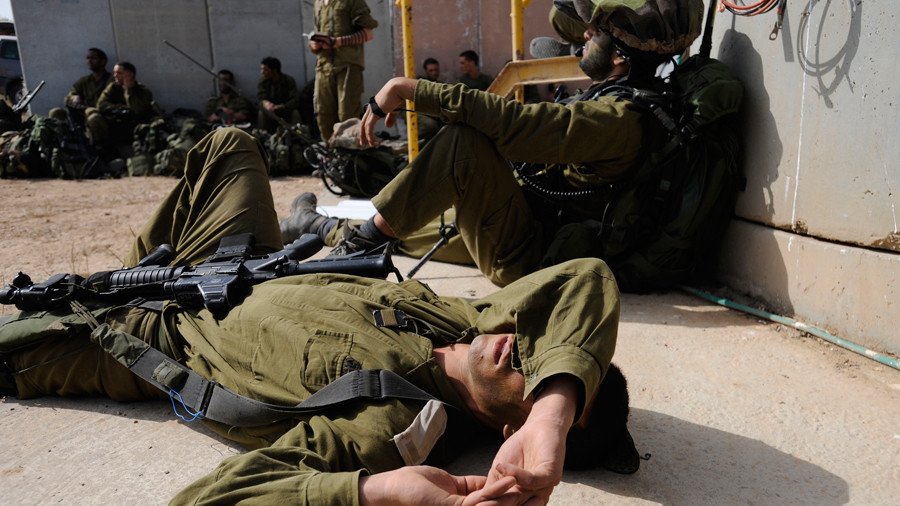 Israeli army reservists were likely dealt quite a shock when they received an emergency alert ordering them to report for duty Thursday morning. Luckily for them, the urgent message was sent in error.
The automated notice had been sent out during the country's independence day celebrations, according to reports. The message read: "You are to report immediately to the meeting place. Reminder, you are to bring your protection kit and your military kit."
READ MORE: 'Won't happen again': Hawaii officials apologize, blame missile warning fiasco on 'human error'
Once the error was realized, a message cancelling the original order was issued. A spokesperson for the Israel Defense Force (IDF) confirmed the mistaken call to duty to AFP but did not provide details of how many reservists may have received the message. RT has contacted the IDF for comment.
The false alarm comes amid heightened tensions in the region following the shooting of Palestinian protesters on the Gaza border. Israel has also warned that Iran's Revolutionary Guard may be planning an air attack in retaliation for an alleged Israel assault on an Iranian airbase in Syria earlier this month.
READ MORE: Trump 'looking forward' to moving US embassy to Jerusalem
A Syrian T-4 airbase near Homs, close to the ancient city of Palmyra, was struck in an attack on April 9 which the Russian military linked to Israel. The attack is thought to have killed 14 people, including seven Iranian military personnel.
You can share this story on social media: