US debt load ballooning, set to outpace some African countries in 5yrs – IMF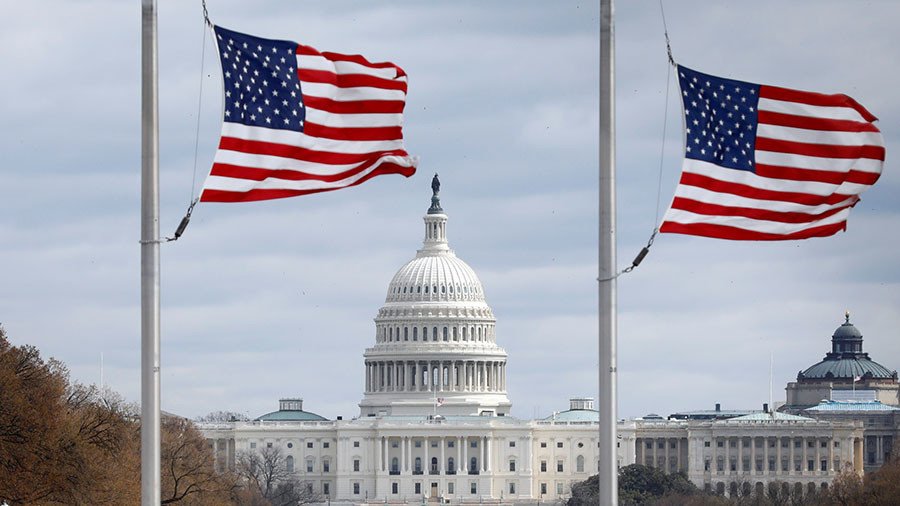 The US debt-to-GDP ratio is projected to jump to 116.9 percent by 2023, leaving behind Italy, according to the International Monetary Fund (IMF).
In five years, the American debt burden will also be worse than some countries in Sub-Saharan Africa, such as Mozambique or Burundi.
"In the United States, the revised tax code and the two-year budget agreement lead to an expansion in the level of economic activity until 2020. These measures will give rise to overall deficits above $1 trillion over the next three years, which is more than 5 percent of GDP. This adds to the rising trend in government debt, bringing it to 117 percent of GDP in 2023," the IMF said in its report.
The IMF says its forecasts are similar to those recently published by the Congressional Budget Office. The CBO said the US debt "is far greater than the debt in any year since just after World War II."
The office also predicted that the debt held by the public will rise from 78 percent of GDP (or $16 trillion) at the end of 2018 to 96 percent of GDP (or $29 trillion) by 2028. As of Monday, the US national debt stood at $21.4 trillion.
While the US economy has been growing steadily, it won't be able to control the skyrocketing debt, according to Carl Tannenbaum, chief economist at Chicago-based asset management firm Northern Trust.
"An honest accounting finds US debt headed to shockingly high levels," he said, as quoted by CNBC. Tannenbaum added: "Sometime in the next decade we're going to have a recession which is really going to throw us off that trajectory."
For more stories on economy & finance visit RT's business section
You can share this story on social media: