German theater investigated over free 'Mein Kampf' tickets for swastika wearers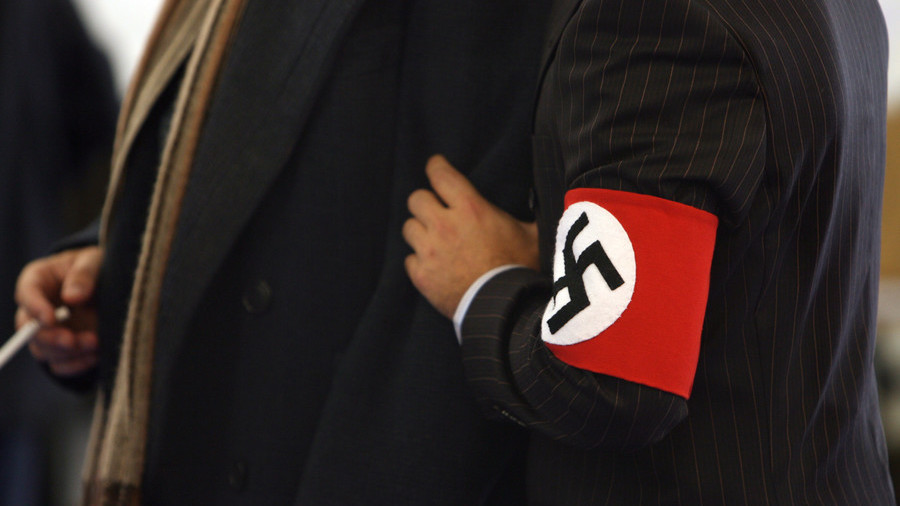 A theater in the southern German city of Konstanz is under investigation, following complaints it promised free tickets to patrons who wear a swastika to a provocative play named after Adolf Hitler's Mein Kampf.
The Konstanz Theater in the state of Baden-Württemberg has been offering a controversial deal for the upcoming performance: theatergoers can either pay for their entry or get in for free if they agree to wear a swastika in the auditorium.
Patrons who opt to pay for their ticket will be asked to put on a Star of David "as a sign of solidarity with the victims of National Socialist (Nazi) barbarism," according to the theater.
The play's premiere symbolically falls on the Nazi leader's birthday, April 20. Multiple complaints were filed against the theater over its free ticket offer, according to media citing a spokesman for the prosecutor's office.
While publicly displaying the swastika and other Nazi symbols is banned in Germany, the prosecutors will decide whether the promotion can be considered as freedom of artistic creation, DW reports.
However, the local German-Israeli Society and the Judeo-Christian Society have described the offer as "tasteless" in a joint letter, calling on the public to boycott the play. "There is a third option: you cannot buy a ticket," it read.
Meanwhile, the play's director, Serdar Somoncu, and the theater's director, Christoph Nix, defended the idea, insisting it wasn't meant as a publicity stunt.
According to German media, so far some 50 people have turned up for free tickets to the ironic play by a Holocaust refugee, George Tabori.
If you like this story, share it with a friend!