'Ready to slaughter people': What we know about Russian school attacker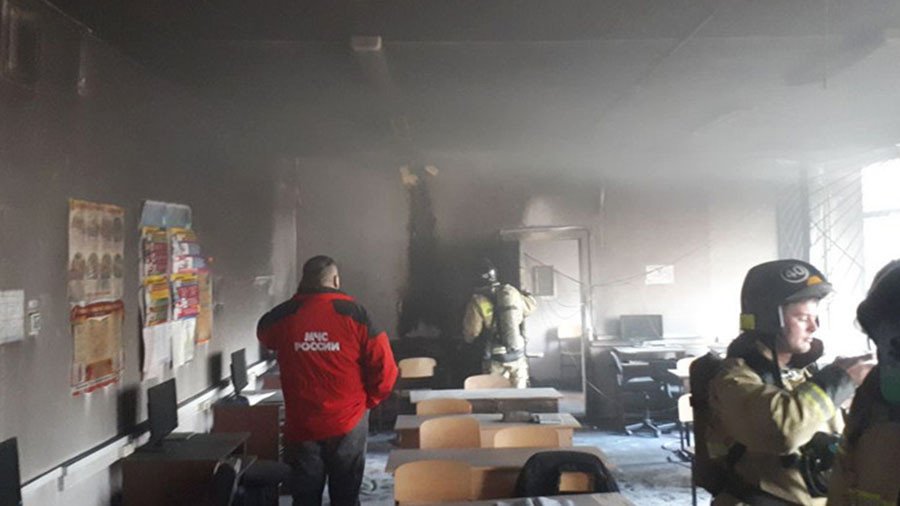 The teenager who attacked a school teacher and his classmates in a city in Russia's Urals was reportedly inspired by the Columbine High School massacre. The teen was planning to slaughter his schoolmates and then commit suicide.
READ MORE: 4 injured in knife & arson attack at school in Russia's Bashkortostan republic
The 17-year-old boy, identified by the local media as Artyom, was armed with a knife and attempted to set fire to the school after attacking several people inside a classroom in the city of Sterlitamak, in the Republic of Bashkortostan.
The teenager entered a computer science class and attacked a female student and a teacher with a knife, according to Russia's Investigative Committee. He then poured out a flammable substance, set it on fire, and tried to commit suicide.
Swastika selfies
As more information on the attack emerged online, several local outlets reported that an armband with Nazi-style insignia was found in the class where the teen carried out the attack. Then photos purportedly showing Artyom posing with a swastika armband began circulating in the Russian media.
Some of Artyom's friends shared shocking conversations with him on VKontakte, the most popular Russian social network, in which the teenager told his friends that he was planning to attack his "autist" classmates. "I am ready to slaughter people," he wrote on one occasion.
The school where the incident took place was a special-needs school for children with developmental difficulties, officials confirmed.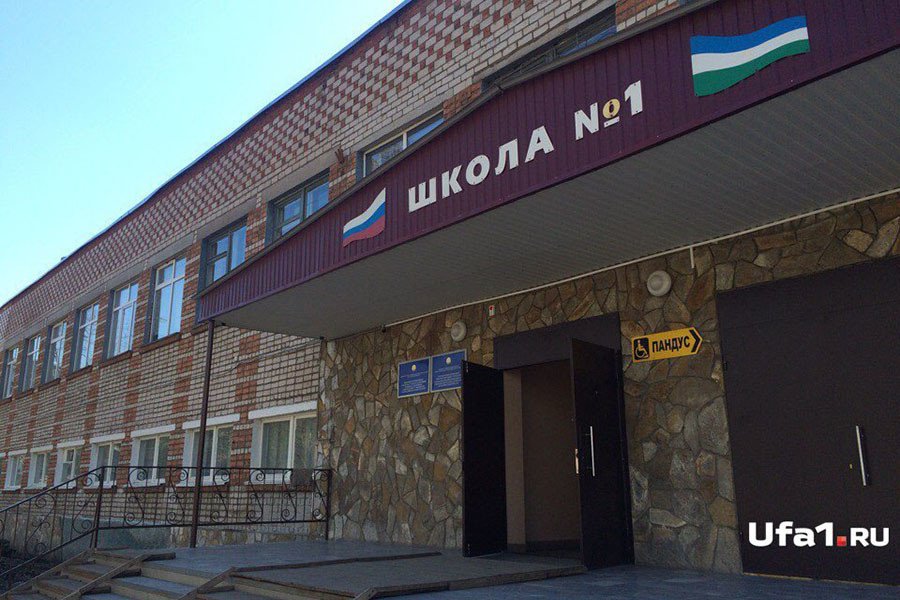 Columbine fan
The teenager was reportedly inspired by the Columbine High School massacre, according to media reports. "He used to say he was bullied at school. He was a fan of Columbine," his friend told RIA Novosti. The Columbine High School massacre in Littleton, Colorado, happened in 1999 and is considered one of the deadliest mass killings in US history. That day, two senior students, 18-year-old Eric Harris and 17-year-old Dylan Klebold, went on a rampage, killing 12 of their fellow students and a teacher before committing suicide.
The incident in Sterlitamak is not the first attack in Russian schools to be inspired by the notorious US shooting. The attacker in another school rampage in the Russian city of Perm earlier this year was also reportedly motivated by the Columbine shooting.
'Last straw was mom banning me from computer'
Investigators have questioned Artyom, who reportedly admitted that his animosity toward other students had developed over the years. "I've been a member of the closed group 'Columbine' [on the VKontakte (InContact) social network] since seventh grade," the Mash Telegram channel quoted the teenager as saying.
He reportedly claimed there were 230 people in the group, which is reinstated on social media every time it gets blocked, adding that "I completely share the guys' views."
"My hatred toward my classmates has been building for a long time. I hate this school. I wanted to cut everybody, wanted to do it last year and this year, too," he said. "The last straw for me was when my mother forbid me from using the computer. She decided that my head is getting worse because of it. She didn't like who I talked to – she read my chats. I knew I could no longer put off my resolve."
List of enemies
Artyom was often bullied by fellow students and kept a list of all his "enemies," whom he was planning to attack, local media reported, citing sources. Speaking to his friends on social media, the teenager vowed to confront all his attackers. "I am planning to kill at least 30 people," Artyom wrote, adding that he couldn't wait for the day of the attack. "You can consider me a follower of Eric [Harris] and Dylan [Klebold]," he wrote to one of his friends.
The teenager prepared meticulously for the crime, and managed to carry a knife and incendiary weapons into the school building, a source told Ufa1 news website.
The boy's social media page was said to be filled with hate posts, violent images and pictures of the Columbine attackers.
Mentally unstable
A day before the tragedy, the boy's father told school authorities that his son had to miss classes because his mental condition had worsened. Speaking to his friends on social media, Artyom admitted that he was mentally unstable and his parents were of no help to him. "If the attack happens, turn on the news," he wrote.
The recent attacks raise concerns about teen 'death groups' on social media that promote hate and violence. "There are many such communities on social media. And there are many children registered in these communities, too," Bashkortostan Republic head Rustem Khamitov said. Khamitov attended the hospital where the victims were treated. The injured teacher has already undergone surgery.
Think your friends would be interested? Share this story!
You can share this story on social media: