Reports of Monday night attack on Syrian base blamed on false alarm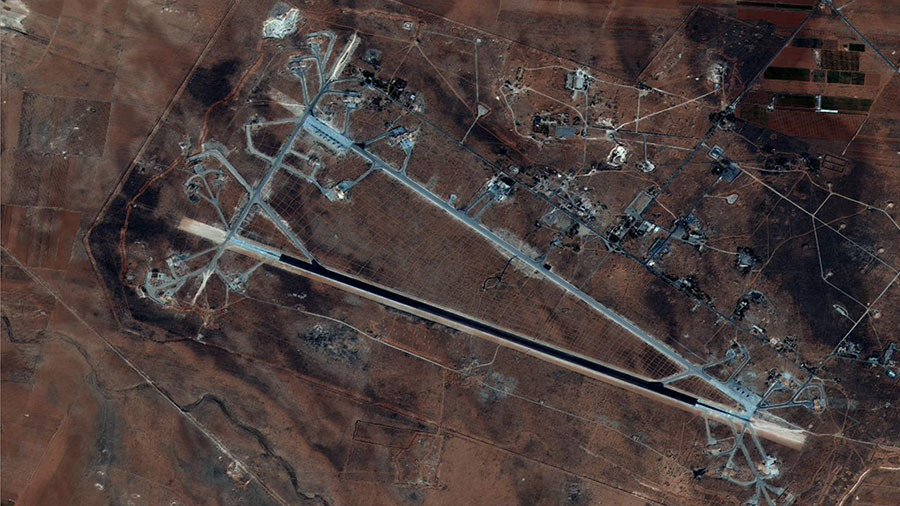 Several sources in Syria said the overnight deployment of anti-aircraft weapons at a military base was triggered by a false alarm, not an actual missile attack, as previously claimed by some media outlets.
Syrian TV earlier reported a missile attack on Shayrat Airbase in Homs governorate, while a Lebanese media outlet with links to militant group Hezbollah said a separate attack targeted Al-Dumair base northeast of Damascus. Multiple sources now show the reports were inaccurate.
The Syrian news agency SANA cited a military source, who said anti-aircraft missiles were fired overnight after a false intrusion alarm. It was consequently established that no new attacks on Al-Dumair base happened.
A similar report came from a Reuters source in the regional pro-government military alliance. The commander, who spoke on condition of anonymity, said the false alarm was caused by an Israeli-US cyber warfare operation, but didn't provide any proof.
Meanwhile, a Russian military source told Interfax news agency that there was no night incident at Shayrat Airbase.
Last week, Syria was attacked by the US, the UK and France in what the three nations called retaliation for an alleged chemical weapons attack by Damascus in the town of Douma. Russia and China condemned the raids, which were conducted with no UN mandate. Moscow insists the reports of the attack by pro-jihadist sources were fabricated. An inspection of chemical weapons experts was on the ground in Syria and preparing to visit the site of the alleged attack to establish whether it actually happened.
Syria is also regularly targeted by Israeli forces, which say their attacks are necessary to contain Iran and its proxy forces building up near Israeli borders. Such attacks were left without consequences for years until February, when an Israeli jet involved in an attack on an alleged Iranian drone control site was shot down by Syrian air defense troops.
If you like this story, share it with a friend!
You can share this story on social media: