'Another fake': Russian senator refutes US claims of dual-purpose technologies supply to Syria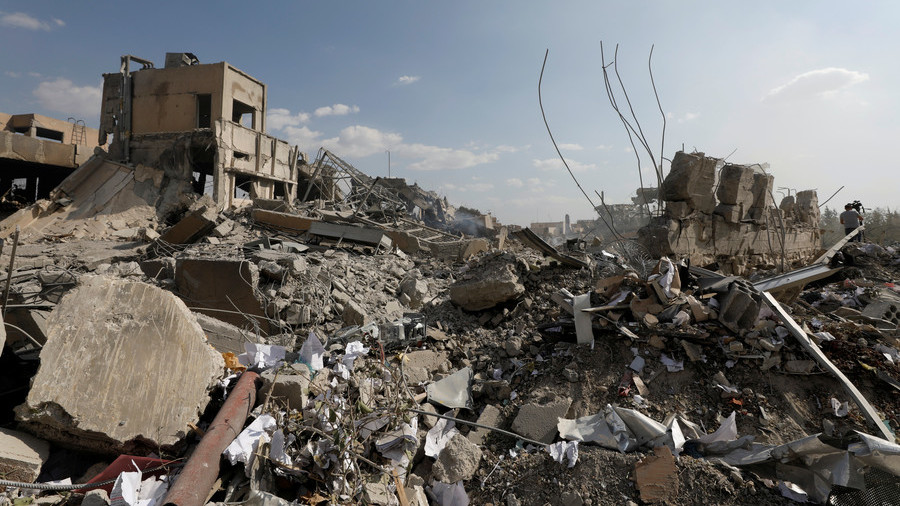 Russia has never supplied Syria with dual-purpose technologies that can be used in chemical weapons production, a top Russian senator said, calling claims by US ambassador to the UN Nikki Haley "yet another fake."
Earlier, Haley told 'Fox News Sunday' that Washington is going to announce a new batch of sanctions against Russia on Monday, which will target "any sort of companies that were dealing with equipment related to Assad and chemical weapons use."
"Russia has never supplied any dual-purpose technologies [to Syria]. Those statements by the US are yet another fake and deception," Yevgeny Serebrennikov, the first deputy chairman of the Russian Federal Council's Defense Committee, said.
He said that Russia is ready for a new round of American sanctions, although he admitted that "there's nothing good coming out of it."
"They are tough for us, and for the US and Europe themselves they are even more damaging," he said.
Early Saturday morning, Washington and its allies unleashed more than 100 missiles on civilian and military facilities in Syria in response to an alleged gas attack in Douma on April 7, which the West blamed on Bashar Assad's government. Damascus and Moscow rejected claims that the government may be behind it and provided evidence that they said shows that the whole thing may have been fabricated, urging an impartial probe. Incidentally, the missile strikes occurred on the same day that the Organization for the Prohibition of Chemical Weapons (OPCW) experts arrived in Damascus to investigate the claims.
In her TV appearance, Haley blamed Russia for de-facto facilitating the alleged chemical attack in Douma through its support of the Syrian government. "Assad knew that Russia had its back, Assad knew that Russia would cover for them at the United Nations, and Assad got reckless, and he used it in a way that was far more aggressive," the UN envoy said.
READ MORE: Caught in a lie, US & allies bomb Syria the night before international inspectors arrive
Washington has imposed numerous waves of sanctions against Moscow under various pretexts since 2014, including Russia's reunifications with Crimea, its claimed involvement in the Ukrainian conflict and accusations of meddling in the 2016 US presidential election.
The latest set of restrictions was announced in early April and saw major Russian energy companies, such as En+ and EuroSibEnergo, as well as state arms distributor Rosoboronexport blacklisted. Billionaire Oleg Deripaska and the CEO of Russian energy giant Gazprom, Alexey Miller, were also among the sanctioned individuals.
Think your friends would be interested? Share this story!