Russia's UNSC resolution calling to stop aggression against Syria does not receive enough votes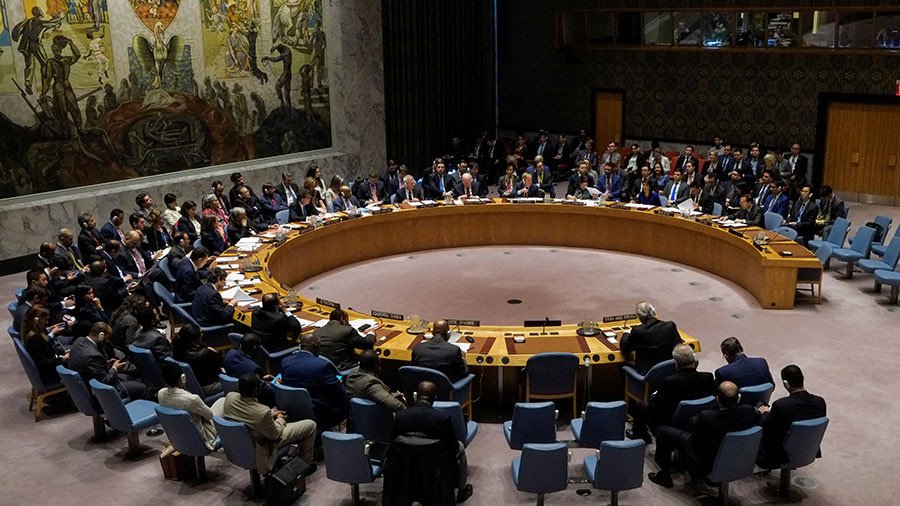 A Russian draft resolution calling to stop aggression against Syria has been turned down by the UN Security Council due to a lack of support during the vote. It was only supported by Russia, China and Bolivia.
The Russian draft urged the US and its allies to "immediately and without delay cease the aggression against the Syrian Arab Republic' and refrain from further aggressive acts in violation of the international law and the UN Charter."
The paper also pointed out that the aggression "took place at the moment when the Organization for the Prohibition of Chemical Weapons Fact-Finding Mission team has just begun its work to collect evidence of the alleged use of chemical weapons in Douma." It also called for all necessary conditions to be provided for the OPCW experts to do their job properly.
The Russian draft was supported by three nations: Russia itself, Bolivia and China. Eight countries, including the US, the UK and France, which carried out missile strikes against Syria, voted 'no,' with four other countries abstaining.
In the early hours of Saturday morning, Washington and its allies unleashed more than 100 missiles on civilian and military facilities in Syria in response to an alleged gas attack in Douma on April 7 that the West has blamed on Bashar Assad's government. The Pentagon hailed the bombing as a success, saying that three sites – that it claimed were used to produce chemical weapons – were destroyed.
READ MORE: 5 things you should know about US-led 'one-time' strikes on Syria
The Russian Defense Ministry said that the Syrian air defense systems intercepted 71 cruise missiles and air-to-surface missiles fired by the US-led allies. Damascus and Moscow have previously refuted the chemical attack accusation, saying the whole thing was fabricated.
You can share this story on social media: