Military jet trainer crashes in Russia, pilots ejected – Russian MoD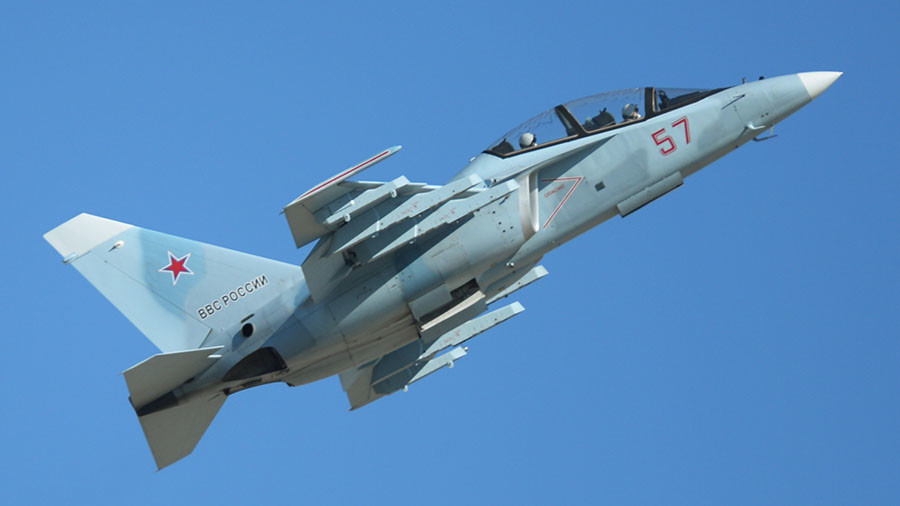 A Russian military Yakovlev Yak-130 jet has crashed in eastern Russia, 600 kilometers from Moscow. No casualties have been reported, according to Russian Defense Ministry.
On Thursday morning, the plane – known under NATO classification as Mitten – went down during a training flight in the city of Borisoglebsk in Voronezh Region, eastern Russia. Both pilots ejected after noticing a mid-flight malfunction and landed safely.
The plane crashed in a deserted location and no damage was reported. The jet belongs to the training base of the Krasnodar Higher Military Aviation School.
A similar incident occurred last September in the same region, when a crew avoided hitting nearby buildings before safely ejecting.