Putin: The world is getting more chaotic, but we hope that common sense will prevail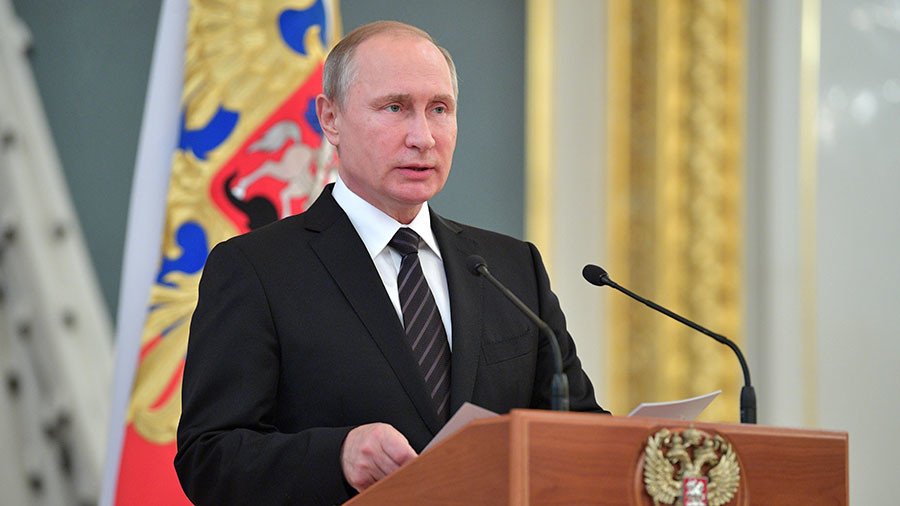 Russian President Vladimir Putin has expressed hope that "common sense" will eventually prevail in the modern world, which is becoming "more chaotic." The current international situation is very troubling, he added.
"The state of world affairs invokes nothing but concerns, the situation in the world is becoming more chaotic," Putin said on Wednesday during a ceremony to welcome new ambassadors to Russia.
"Nevertheless, we still hope that common sense will eventually prevail and international relations will enter a constructive course, the entire world system will become more stable and predictable."
Moscow will continue to advocate strengthening "global and regional" security, and will fully adhere to its "international responsibilities and develop cooperation with our partners on a constructive and respectful basis.
"We will pursue a positive, future-oriented agenda for the world; and work to ensure stable development, prosperity and the flourishing of mankind," Putin said.
Putin's statements came shortly after a new batch of threats from by his US counterpart. Earlier on Wednesday, Donald Trump warned Russia to "get ready" for "nice and new and 'smart'" missiles targeting Syria. His tweet followed a promise by Moscow to intercept any incoming projectiles in Syria, and to hit the locations from which they were launched.
Washington is presenting its probably strikes as a "response" to the alleged chemical incident in Syria, which was reported on April 7. While no solid evidence that the purported chemical attack has emerged, top US officials have squarely pinned the blame for it on Damascus.
Like this story? Share it with a friend!
You can share this story on social media: