Far Reich: Terrorist cell aiming to bring back German Empire raided by cops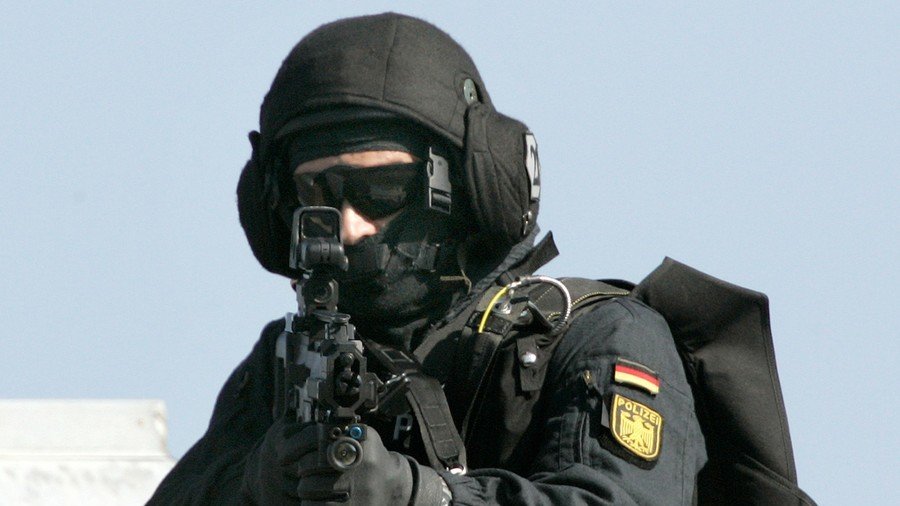 German police have raided properties belonging to eight people suspected of being members of a new far-right terrorist group, the so-called 'Reichsburger scene,' which is seeking to restore the German Empire.
Searches were carried out in three German states after police found evidence that the alleged members of the group held a meeting in the summer of 2017. Reichsburgers, which translates to "Reich citizens," do not recognize the Federal Republic of Germany as a state, and instead identify with the German Empire that existed from 1871 to 1918. Their goal is to replace the 'illegitimate' German government with a new state.
READ MORE: Muenster car ramming suspect acted alone, terrorism ruled out – interior
Germany's GSG 9 anti-terrorism unit descended on houses of "eight known defendants" in the early hours of Sunday morning. According to the federal prosecutor's office, the police targets are thought to have considered carrying out violent attacks.
The operations in Berlin, Brandenburg and Thuringia were searching for weapons. However, none were mentioned in the prosecutor's statement after the raids, and no arrests were made during the swoop.
"The accused are suspected of having founded a right-wing terrorist group and to have participated in it as a member. In addition, there are indications of violations of weapons law," a statement by the German Federal Prosecutor read.
The raids come on the same day that German police reportedly foiled a plan to attack people during the Berlin half-marathon. Sunday's far-right investigation is not connected to the four marathon arrests, however, nor has it been linked to a vehicle-ramming incident in Muenster on Saturday, which killed two people.
If you like this story, share it with a friend!
You can share this story on social media: