Muenster car ramming suspect acted alone, terrorism ruled out – interior minister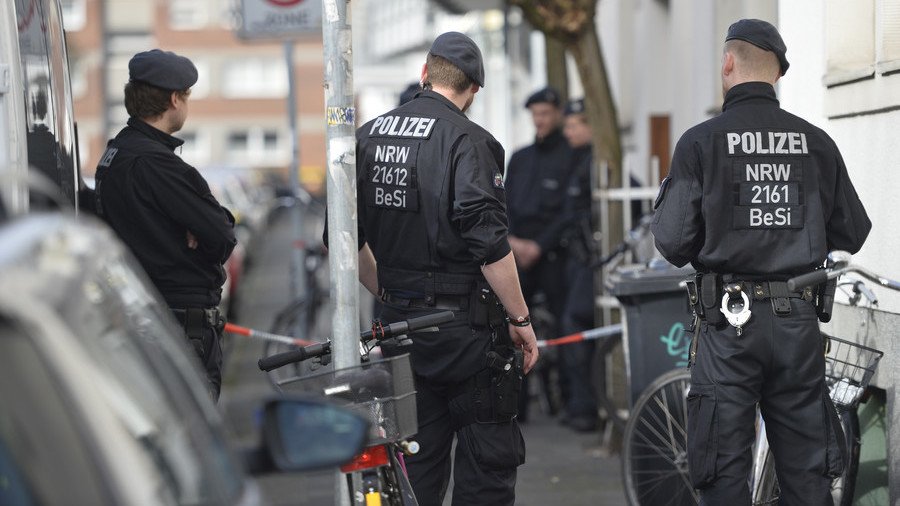 A 48-year-old man who rammed a van into a group of diners in the southern German city of Muenster acted alone, the country's interior minister said. He confirmed that police have ruled out terrorism in the ongoing investigation.
"Even despite the fact that there is already compelling evidence that we are dealing with a single perpetrator who did not relate to terrorist context... [the incident] should be thoroughly investigated," German Interior Minister Horst Seehofer stated on Sunday.
Speaking at the crime scene, the minister condemned the "brutal and cowardly crime," but added it would be impossible in future "to reduce or prevent such crimes," according to Germany's Frankfurter Allgemeine newspaper.
Meanwhile, investigators are still trying to establish the motive for the ramming. Public prosecutors and police said in a joint statement: "So far there are no indications of a possible background for the crime." The law enforcement agencies added: "The investigations are being conducted at full speed and in all directions."
Notably, investigators said the 48-year-old German man, identified as Jens B. by local media, was known to police. Muenster prosecutor Elke Adomeit told reporters on Sunday that there had been three court hearings involving the deceased van driver in the city, as well as one in the town of Arnsberg, in 2015 and 2016, Die Welt reported.
The prosecutor said Jens B. had run-ins with the law relating to violent conduct, property damage and fraud, but all charges had been dismissed. She added that investigators have no tip-offs in relation to the political background of the man, though German media previously reported he may have been a far-right extremist.
The incident came on Saturday after a grey minivan rammed into a dining area outside the Kiepenkerl cafe in Muenster, a popular venue for locals and tourists. It is located in the historical part of the city. A 51-year-old woman from Lueneburg in northern Germany and a 65-year-old man from Borken municipality near Muenster were killed.
At least 20 people were injured, and some of them were airlifted to nearby hospitals for treatment. Muenster University Hospital carried out several emergency operations on Saturday evening, according to Die Welt, but it is still unclear how many people sustained life-threatening injuries.
Saturday's ramming took place on the anniversary of a truck attack in Stockholm in which an Islamism-inspired perpetrator killed five people.
Like this story? Share it with a friend!
You can share this story on social media: