'No comment, google it': Stoltenberg on who is in NATO's controversial nuke program
The NATO chief declined to name the participants in a controversial program in which non-nuclear states are trained to use US-made nuclear weapons. Russia considers the agreement a major security threat.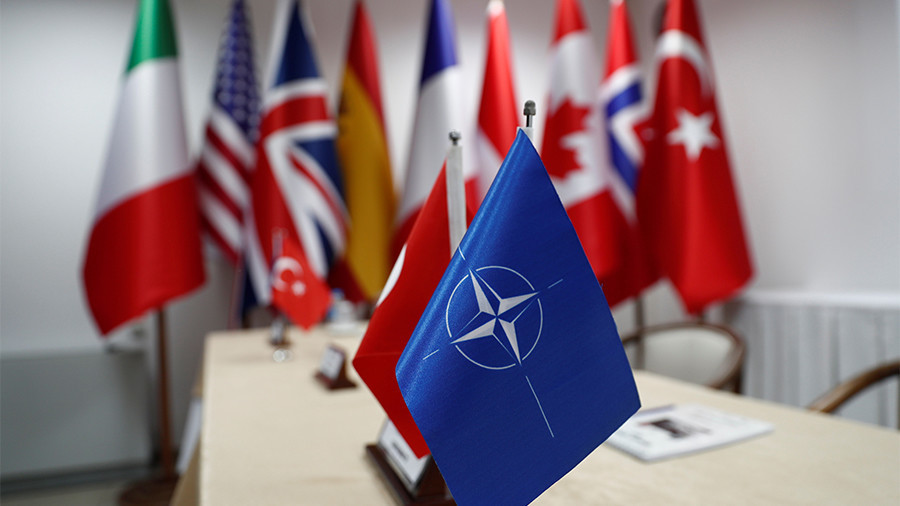 Explaining the importance of NATO's role in the world to a group of students at Southern Methodist University in Dallas, Secretary General Jens Stoltenberg found it difficult to say which countries host US nuclear weapons as part of a "nuclear sharing" arrangement.
"I cannot comment on which countries that are part of our nuclear sharing arrangements, so you can Google and you can decide whether you trust the information you read on Wikipedia or not, but I cannot comment on specific nations," Stoltenberg said after one of the students asked whether NATO "nuclear sharing [is] becoming obsolete" and whether or not the alliance believes Turkey should be part of it.
The nuclear sharing arrangement allows its non-nuclear members to prepare for delivering nuclear strikes with weapons provided by nuclear allies – the US, UK, and France. In practice, dozens of US nuclear bombs are stored in non-nuclear NATO members like Belgium, the Netherlands, and Turkey.
"The United States, they have the weapons but then all their NATO allies, for instance, deliver the planes that can carry the nuclear weapons. So then different nations work together to provide a nuclear capability. That is nuclear sharing and we have done it for many years," Stoltenberg explained.
The presence of US nuclear weapons in Europe is considered by Russia a relic of the Cold War that should have been scrapped long ago. Reports that nations that do not even host US nukes are being trained to deploy them – and which Stoltenberg refrained from naming – are a matter of serious concern for Russian military planners.
"The US military is training the armed forces of European countries to employ tactical nuclear weapons against Russia," Russian Foreign Minister Sergey Lavrov told the UN Conference on Disarmament in Geneva in March. "The presence of ready-for-use US tactical nuclear weapons in Europe is not just remnants of the Cold War, but clearly an aggressive stance."
Moscow says the training violates the spirit of the Non-Proliferation Treaty (NPT). Stoltenberg reassured the students that NATO must possess a credible deterrence in order to prevent a nuclear attack against its members and that nuclear sharing "is not obsolete."
Russia indeed invests in its nuclear arsenal, preparing to replace over the next decade dozens of old Voevoda silo-based intercontinental ballistic missiles with the new Sarmat ICBM, after its trial is completed. Moscow says the heavier and longer-range Sarmat is necessary to counter the US global antiballistic missile system, which Russia sees as an attempt to undermine its nuclear deterrence capability. Russia's current tactical nuclear weapons arsenal is maintained to counter NATO's overwhelming superiority over Russia in terms of conventional weapons.
Think your friends would be interested? Share this story!
You can share this story on social media: