Party like a Russian: Friends saw off massive chunk of ice & sail down a river (VIDEO)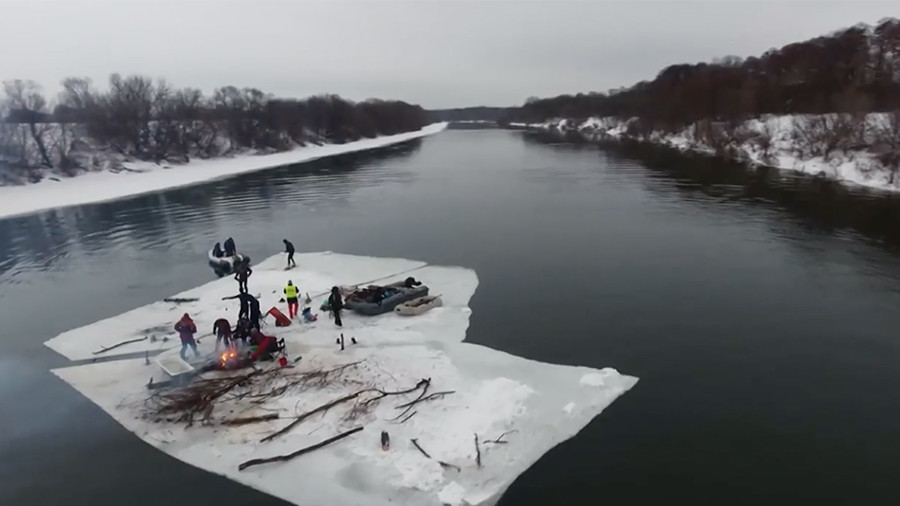 It's true that everyone's definition of a good time varies, but one group of Russian friends managed to have fun in the oddest of ways – by sawing off a huge chunk of ice and sailing it down the river while sitting in a bath tub.
Footage posted online by Ruptly news agency shows the group of 15 friends using chainsaws and an axe to detach the thick ice from a riverbank in Russia's Voronezh Region. Two broken chainsaws later, they were floating down the Don River on their own makeshift barge.
But apparently, no party is complete without a couch, a campfire, a bath tub, a dead fish, and a wakeboard. Once they had all the right components, nothing could get them down. When the ice broke into two pieces, they just transferred all their party supplies to one piece and continued on their offbeat journey.
If you like this story, share it with a friend!
You can share this story on social media: