How Aleppo's parkour stars withstood ISIS & reclaimed their dreams (VIDEO)
Published time: 3 Apr, 2018 15:31
Edited time: 25 Jul, 2018 12:28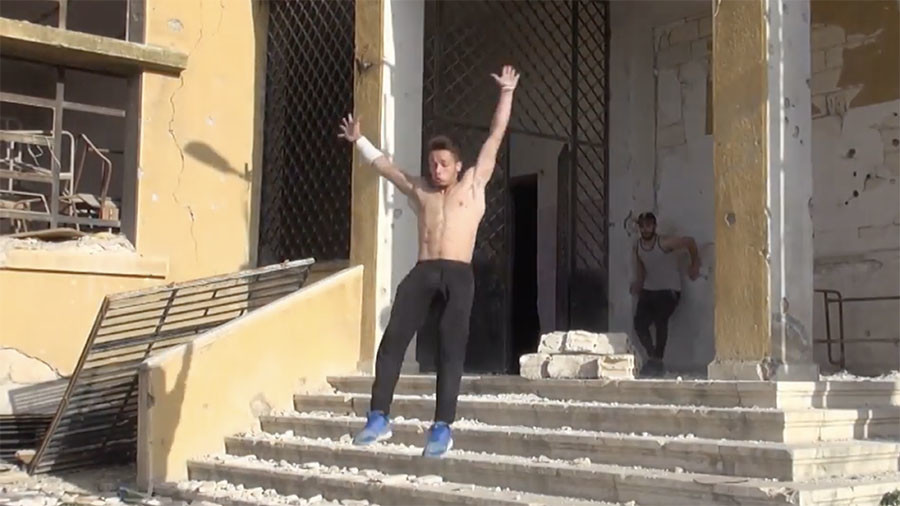 Following the liberation of Aleppo many residents now have the chance to resume their favorite hobbies. A city under siege has even been transformed into a city where parkour stunts are performed amongst the ruins.
"Our team was established nearly four years ago, amidst the crisis circumstances and the brutal war in the country," team captain Omar Kosheih said. Hobbies and sports are slowly returning to Aleppo, which was once under the yoke of Islamic State (IS, formerly ISIS), as this team of traceurs (parkour practitioners) illustrates.
"Our team suffered through very hard experiences, it trained in tough circumstances," Kosheih added. "I cannot describe the hardships the guys went through in order to be successful and to be on the same level of other regions which were safe, such as Latakia and Damascus, the capital."
Teammate Ibrahim Kabra echoed these sentiments but stressed that the team is more than capable of helping themselves. "There are no professional parkour halls here. There are very few professional parkour trainers here. We are helping ourselves with YouTube and other facilities on the internet [to get] the movement and its experience."
Like this story? Share it with a friend!