Flying above the law: Chinese gang used drones to smuggle $80mn worth of iPhones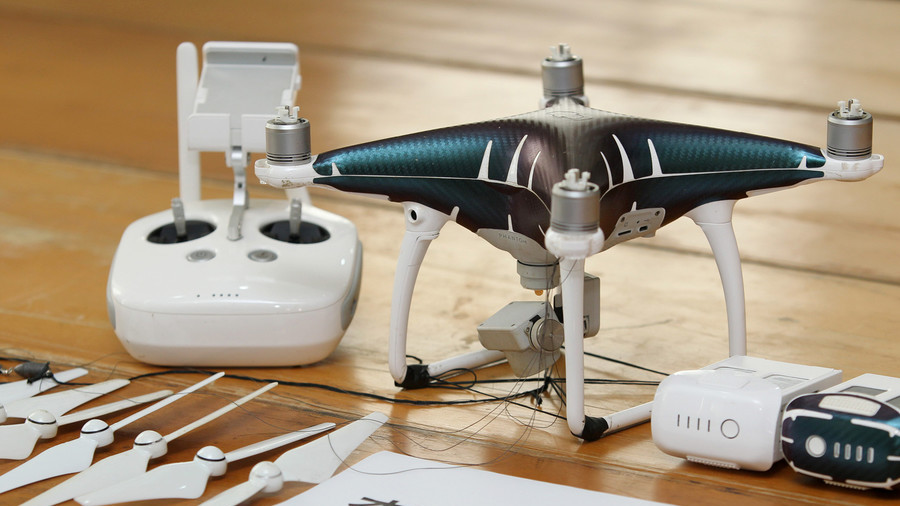 Chinese authorities have busted a high-tech smuggling ring that used unmanned aerial vehicles to illegally transport almost $80 million worth of smartphones from Hong Kong. The suspects smuggled up to 15,000 phones per night.
The cross-border gang was busted by Customs officers in the Shenzhen metropolitan area in southeastern China. Shenzhen links Hong Kong to China's mainland. Authorities arrested 26 people and seized their unusual equipment, which included two drones, as well as cables and motorized wheels.
"Each day, 10,000 to 15,000 mobile phones were smuggled across the border," Chen Liang, deputy chief of the Wenjindu branch of Shenzhen's anti-smuggling bureau, said. "As they operated 15 days a month, its monthly income reached over 10 million yuan." Chen added that police detained the gang members on February 1 after a tip-off.
The syndicate operated for about six months, during which time they honed their scheme to perfection. The criminals used their drones to fly between two high-rise buildings on the Shenzhen side of the border and a village house on the Hong Kong side. The drones carried cables, which were then attached to motorized wheels inside two apartments. Bags were then tied to the cables, each containing up to 20 smartphones, a local government source told the South China Morning Post.
Second-hand mobile phones, mostly iPhones, worth about 500 million yuan ($80 million) were seized from the 'high-tech' smuggling ring. It is estimated that they managed to dodge about 100 million yuan in taxes with their operation. According to local media, this is probably the first case in China that involves using drones for cross-border smuggling.