Tear gas from the skies: IDF targets Palestinian protesters with drones (PHOTOS, VIDEO)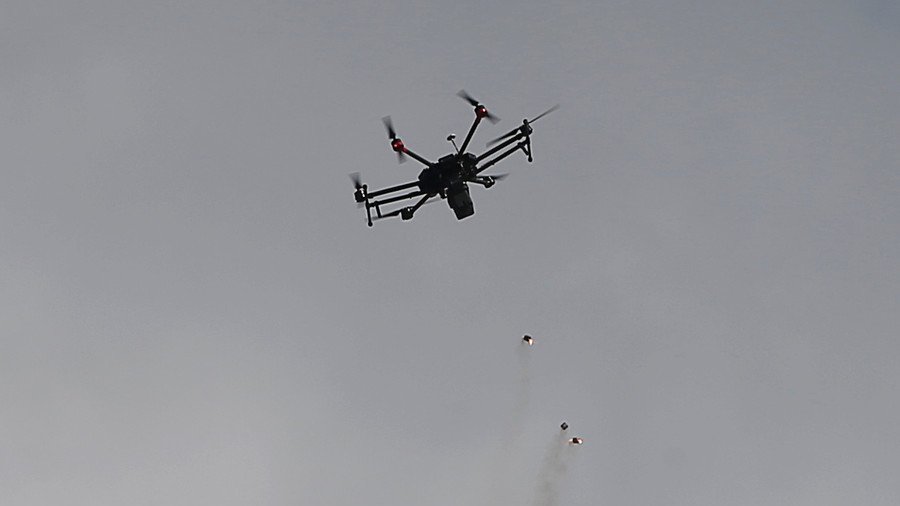 The Israel Defense Forces (IDF) has used tear gas-deploying drones to disperse huge crowds of Palestinian protesters along the Israel-Gaza border area Friday.
So far, at least 12 Palestinians have been killed and up to 500 injured in the clashes, Reuters reports. One Palestinian farmer was killed following an IDF tank volley in the early hours of Friday morning.The IDF then used a combination of live rounds and rubber-coated steel pellets to disperse the crowds demonstrating at the #GreatReturn before using its airborne tear gas system.
"First thing, they [IDF] used tear gas that they fired using vehicle-mounted guns. And then, as the crowds increased, they brought drones to fire tear gas canisters," an eyewitness, who chose to remain anonymous, told RT.com.
Demonstrators rolled burning tires and hurled stones at the border fence area, prompting the IDF to declare the area a "closed military zone" while accusing "the Hamas terror organization" of endangering the lives of Gaza civilians.
The Hamas terror organization endangers the lives of Gaza civilians and uses them for the purpose of terror. Hamas is responsible for the violent riots and all aggression from the Gaza Strip

— IDF (@IDFSpokesperson) March 30, 2018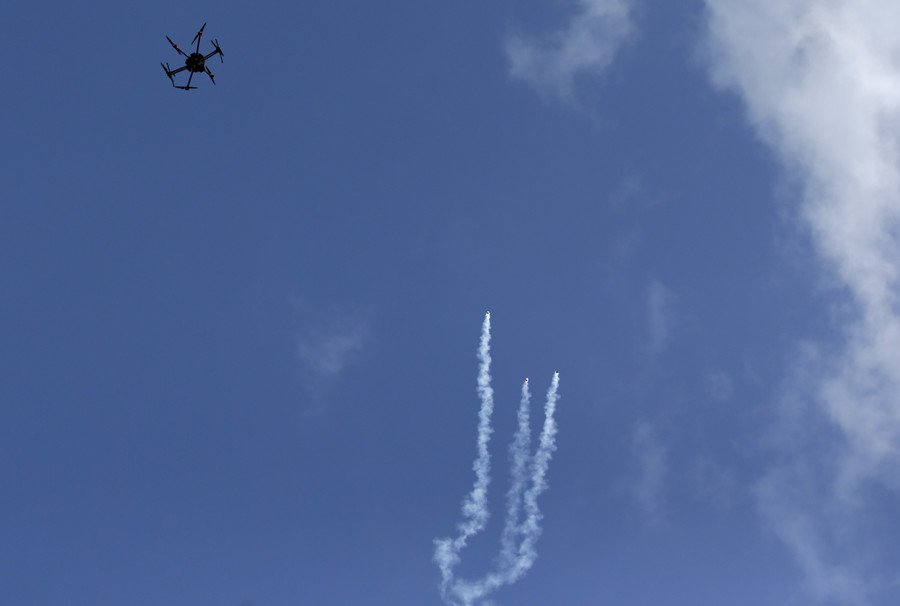 Tens of thousands of demonstrators called for the right of return for refugees in what is now Israeli territory. The protests and clashes took place in at least six locations along the roughly 65km (40-mile) border fence.
#GreatReturn is coinciding with the Jewish holiday of Passover and it's feared the demonstrations will serve to increase tensions in the already-volatile region. Palestinians have vowed to continue their protest for six weeks.
READ MORE: Several dead, hundreds injured in IDF-Palestinian clashes at #GreatReturn protest (PHOTOS, VIDEOS)
If you like this story, share it with a friend!
You can share this story on social media: