Catastrophic breach: Razor-clawed cheetah breaks into tourist jeep (VIDEOS, PHOTO)
Published time: 29 Mar, 2018 19:17
Edited time: 30 Mar, 2018 08:17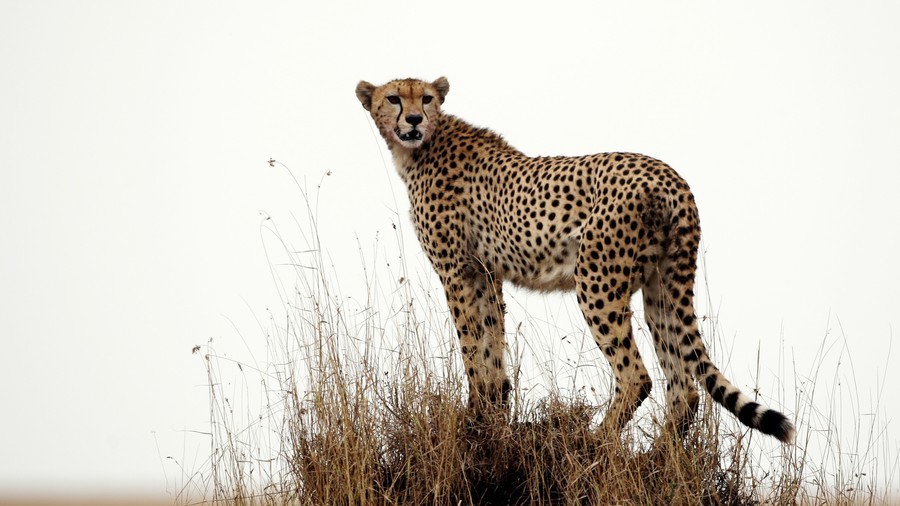 An African safari tour took an extremely wild turn when three cheetahs attempted to invade a vehicle carrying tourists around the Serengeti.
Britton Hayes was in Tanzania taking in the thrilling views of the Gol Kopjes National Park when his tour turned into something of a white-knuckle ride. Footage from the Seattle resident, released by a relative, shows Hayes coming within inches of three razor-clawed cheetahs, as one of them attempted to ransack the vehicle.
In the clips, one of the wild cats can be seen tearing into the back seat of the people carrier. Hayes, understandably, can be seen desperately trying not to make any sudden movements.
The Gol Kopjes park in the Serengeti is home to a high concentration of cheetahs. Hayes told Komo News that as the safari vehicle pulled up beside three cheetahs, the animals became intrigued by their presence.
"One of the cheetahs hopped onto the hood and was sniffing around, so we were all focused on the cheetah on the hood that was looking around," he said. "While we were all watching the cheetah in the front, one of the brothers had flanked around the back and hopped in [the] back of the vehicle to try and sniff us and make sure that we weren't a threat."
Hayes attributed not getting his face clawed off and surviving the close encounter to his tour guide, who managed to keep him calm. "Alex kept me calm and made sure I never made eye contact nor startled the cheetah," he added.
"Honestly, it was probably one of scariest moments of my life while it was happening. I felt like I had to clear my mind of any thoughts because from everything you're told about predators like that, they can sense fear and any sort of discomfort you're feeling and they'll accordingly."
No animals or people were injured during the incident.
If you like this story, share it with a friend!