'I was terrified': When 'emotional support animals' go wrong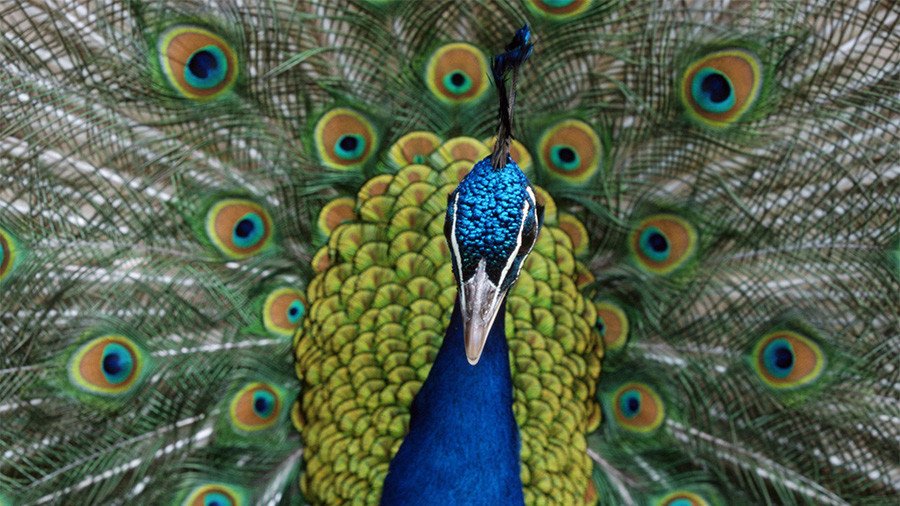 A passenger on United Airlines tried to claim 'emotional support' animal status for her peacock, but the company would have none of it. It's not the first time an oddball pet's companionship was rejected service.
Earlier this week, United denied boarding to the 'emotional support peacock' at Newark Airport. The bird's owner reportedly claimed the peacock was an 'emotional support animal,' which would have enabled her to fly it for free. The woman, who was not identified, then offered to purchase a second seat for the bird.
"This animal did not meet guidelines for a number of reasons, including its weight and size," a United spokesperson told Fox News. "We explained this to the customers on three separate occasions before they arrived at the airport."
This isn't the first time 'emotional support animals' have caused strain for both owners and the public.
Beware of pig
Last year, an 'emotional support pig' was promptly kicked off a plane by United staff when it became 'disruptive.' Passengers told the Hartford Courant the pig defecated in the aisle of the aircraft bound for Washington, DC. The large farmyard animal went on a rampage in the cabin before its owner was asked to leave.
"[The owner] tethered it to the arm rest next to me and started to deal with her stuff, but the pig was walking back and forth," University professor Jonathan Skolnik told ABC. "I was terrified, because I was thinking I'm gonna be on the plane with the pig."
PTSD squirrel
Last year, Ryan Boylan of Clearwater Beach, Florida, was angered after managers at Island Walk Condominiums tried to evict Brutis, his 'emotional support squirrel.' Boylan had rescued the female squirrel during Hurricane Matthew.
"Ever since then I mean, oh my God, I can't imagine not being around her," Boylan told WFLA. Boylan was suffering from post-traumatic stress disorder after a car accident.
Really takes the snake
In 2015, an 'emotional support snake,' thought to be a boa constrictor, was spotted in a Mexican restaurant in Nixa, Missouri.
"It started to slither down into the booth behind her," customer Lisa Loeffelholz told CNN affiliate KYTV, adding that she spotted a man and a woman holding the snake while dining.
"He said, 'It's my service animal. And I'm allowed to have it because it helps me with my depression,'" Loeffelholz said.
It seems that airlines in particular are taking an increasingly dim view of 'emotional support animals.' This week, airline Delta announced plans to tighten up restrictions.
"The rise in serious incidents involving animals in flight leads us to believe that the lack of regulation in both health and training screening for these animals is creating unsafe conditions across US air travel," said John Laughter, Delta's senior vice president for safety, security and compliance..
Under the Americans with Disabilities Act, a service animal is defined as a dog that has been individually trained to do work or perform tasks for an individual with a disability. The law does not apply to 'emotional support' animals, however.
You can share this story on social media: