Dutch vote to reject 'Big Brother' legislation expanding surveillance powers of security agencies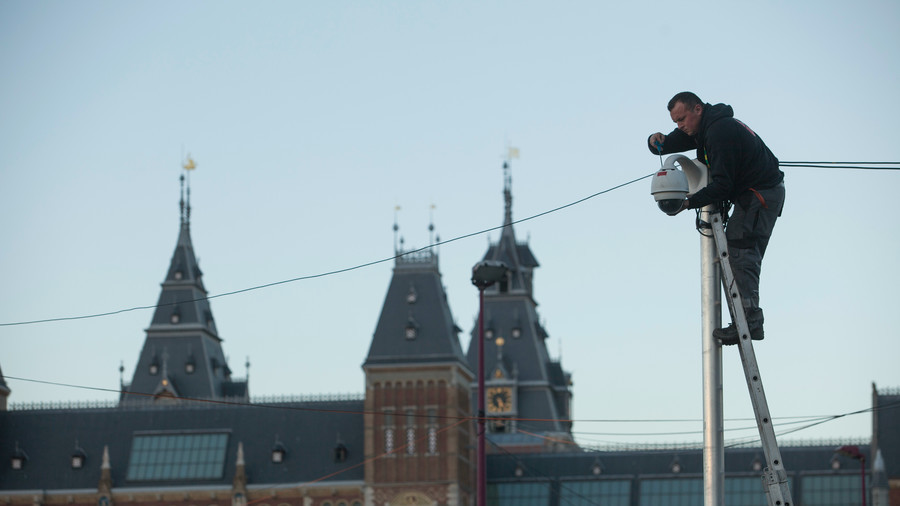 The Dutch population does not want security agencies to receive more surveillance powers, official results of the referendum showed. Although only advisory, the vote sends a strong signal to the government pushing for the law.
The Electoral Council said 49.4 percent of the voters spoke out against the Intelligence and Security Law during the March 21 referendum. The legislation was supported by 46.5 percent, with four percent of those participating casting blank ballots, it added.
The addition of the law on the ballot boosted voter turnout to almost 52 percent, far exceeding the minimum turnout of 30 percent required for a plebiscite to be declared valid.
The new legislation, which the opponents dubbed the 'Big Data Law,' or data mining law, provides additional powers to the General Intelligence and Security Service (AIVD) and the Military Intelligence and Security Service (MIVD).
Among other things, it would allow the country's two security agencies to tap telephone and internet traffic on a large scale, which would include reaching an alleged perpetrator by hacking devices of those not under suspicion.
The data obtained through such surveillance would be stored for up to three years, and the AIVD and the MIVD would be granted the right to share this information with foreign colleagues, even without performing any preliminary analysis themselves. The law would also enable the Dutch security agencies to store DNA material for people.
The legislation has already been approved by the government and was set to go into effect on May 1. The referendum was non-binding and the Dutch ministers have the right to ignore the public concerns, leaving the legislation unchanged. However, they would still have to revisit the legislation and debate it once again next month.
Dutch Interior minister Kajsa Ollongren said on Thursday that the cabinet wanted "to do justice" by the referendum and that the Intelligence and Security Law will be re-evaluated carefully and in the shortest time possible, NOS reported.
Last week, Prime Minister Mark Rutte also promised that the legislation will be revised, but refrained from providing any specifics.
Back in 2014, when the Dutch voted against approving the Association Agreement between the European Union and Ukraine, authorities in the Netherlands opted to secure an additional agreement between the 28 EU member-states, which it said addressed the concerns of the no-voters. However, it did not change the wording of the EU-Ukraine association agreement in any way as it was passed by the Dutch authorities.
Think your friends would be interested? Share this story!