60mn 'potential Jews' could be converted to promote Israel – govt report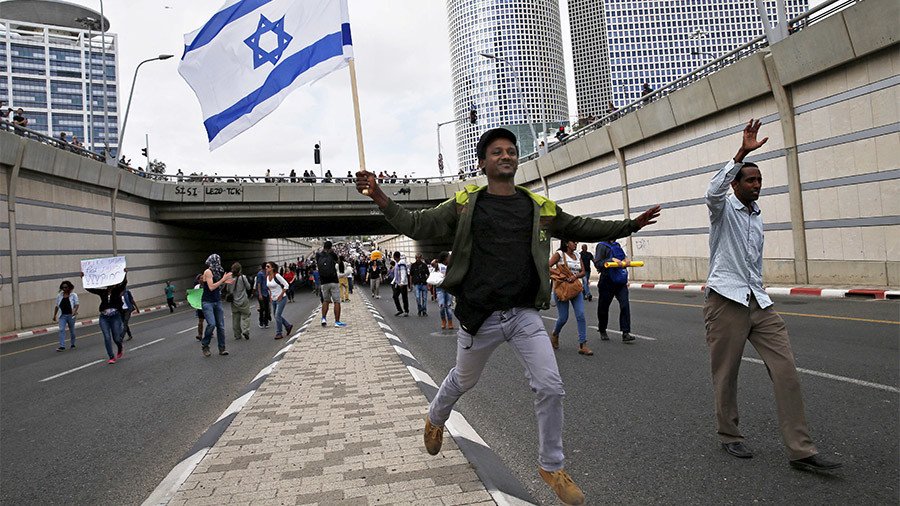 An Israeli government committee's recommendation to target "potential Jews" around the world to promote Israel, and even be converted, has been slammed by religious groups.
According to the committee, created by Israel's Diaspora Affairs' Ministry in 2016, there are 60 million people around the world who have an "affinity" to Judaism or Israel. The report includes a 'strategic plan' to target such people with the hope that some might even be converted.
It recommended providing learning materials about Judaism and Hebrew to these communities. It also floated the idea of harnessing these groups' "public diplomacy to promote support for Israel and aid in the struggle against anti-Semitism."
On Sunday, the committee called for the Israeli government to create a plan to identify those with links to Judaism but who are not eligible for immigration under Israel's Law of Return, which allows Jews to immigrate to the state of Israel. This would include those with Jewish ancestors, such as the Marranos in Spain and Portugal who converted to Christianity, along with those who hid their Judaism from oppressive regimes.
The report divided its targets into five "circles of affinity." The first group is "core" Jews, making up around 14 million. The second is nine million people who qualify under the law of return, the third group is "distant relatives" of Jews.
The fourth, of 35 million people, have "declared their affinity to the Jewish people," and the fifth, of 60 million, have "future potential" as "descendants of Jews, descendants of forced converts, and additional communities with an affinity to the Jewish people but are not currently declaring so or are unaware of it."
The idea was roundly criticized by Religious Zionist rabbis, who said missionaries are not part of Judaism. "According to Jewish law, Judaism has no interest in influencing someone to convert. There's no such thing," Rabbi Dov Lior told Haaretz.
The Times of Israel reports other Jews pointed to the fact that the government is more interested in expelling people who aren't Jewish, like the African migrants being deported from Israel, than in creating new citizens.
While the ministry said the recommendations are yet to be adopted, they also responded to the reception by clarifying that the goal is to strengthen ties rather than push for mass conversions, Haaretz reports.
Minister for Diaspora Affairs Naftali Bennett commissioned the report and is a member of the right-wing Jewish Home Party.
Think your friends would be interested? Share this story!
You can share this story on social media: