Israel needs to kick out 450 elderly people to make room for new US embassy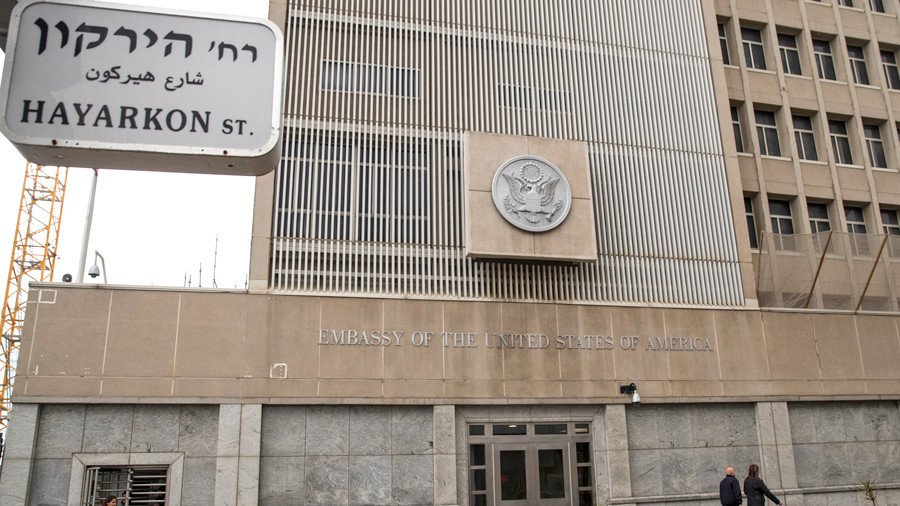 Israeli authorities would need to relocate some 450 USSR immigrants, many of whom are in their 80s, from a plot of land to facilitate the construction of a new US embassy. And there is no solution in sight.
The plot in Jerusalem's predominantly Jewish Arnona neighborhood is owned by the United States and currently accommodates an American consulate, which will soon be promoted to embassy status. This is scheduled to happen on May 14, coinciding with the 70th anniversary of Israel's declaration of independence, although red tape may force a postponement, according to local media.
While the consular compound, which opened in 2010, is among the most secure American diplomatic facilities in Israel, it's far too small to serve as the full-fledged fortified embassy that the US wants it to be. Construction work required to change this would involve the relocation of 450 residents of the decades-old Diplomat Hotel, which was purchased by the US in 2014 and leased out to house elderly immigrants from the former Soviet Union.
According to the Israeli parliament's website, authorities have no plans on how to do this, with a heated debate taking place about the fate of those residents at a recent Immigration Committee meeting. "We cannot leave them in suspense, worry and fear of what their future will be and where they will be transferred," said Committee Chairman Avraham Neguise.
A solution is expected from the Ministry of Aliyah and Integration, which supervises the repatriation of ethnic Jews to Israel and runs the hotel. Director-General Alex Kushner promised to come up proposals three months ago, but of the three alternatives he offered during the meeting, two were impractical, according to committee member Ksenia Svetlova. She said there was no plan of action for developing alternative accommodation for the Diplomat Hotel residents.
"The right to a roof over our heads is a basic right. We have lost too much time, but we will not wait any longer. The issue of the Diplomat Hotel and its tenants must be solved immediately," she said.
The current US plan is for the hotel to become part of its diplomatic compound in June 2020. US President Donald Trump recognized Jerusalem as the capital of Israel last December, sparking outrage among both American critics and allies.
Israel captured the predominantly Arab eastern part of the city from Jordan during the 1967 war and annexed it in a move, which was not internationally recognized. Trump's decision overturned that rejection and undermined a possible two-state solution to the Israeli-Palestinian conflict.
Think your friends would be interested? Share this story!
You can share this story on social media: