Trump mega-donor Sheldon Adelson may bankroll US embassy's Jerusalem move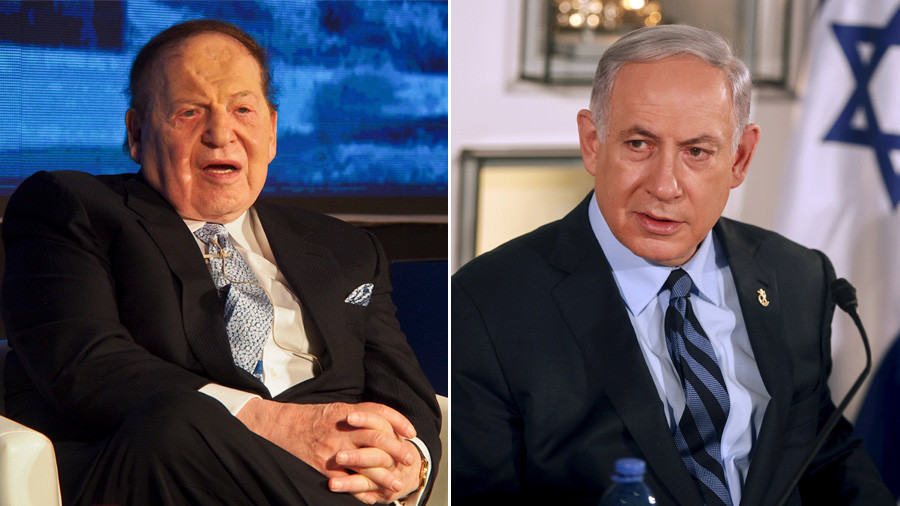 Pro-Israel Republican mega-donor Sheldon Adelson has reportedly offered to foot some of the bill for the Trump administration's embassy move to Jerusalem. The US president formally recognized the city as Israel's capital in 2017.
The Trump administration's plan to move its Israeli embassy to Jerusalem from its current location in Tel Aviv has been encouraged by billionaire casino magnate Adelson. He has reportedly offered to bankroll at least some of the operation, the Associated Press reports.
Haaretz reports the offer was made around the time Trump announced the embassy move in December. The total cost of the move would reportedly cost over $500 million dollars.
Trump is said to have originally promised Adelson that he would move the embassy in a private meeting 10 days before his inauguration, the New York Times reported in December. Adelson, a close friend of Israeli Prime Minister Benjamin Netanyahu, has since pressured Trump to make the move, particularly in light of the millions of dollars the billionaire has given to the Trump campaign.
Adelson gave the Trump campaign $25 million in 2016 and gave his inauguration committee $5 million. The staunch Israel supporter owns the free Israeli newspaper, Israel Haymon, and the Las Vegas Review Journal. In April 2017, Adelson reportedly complained about the Trump administration for failing to move the embassy promptly enough.
Four US officials reported the offer to the Associated Press, and State Department lawyers are reportedly looking into the legality of accepting private donations to cover embassy costs.
Secretary of State Rex Tillerson signed off on a security plan for moving the embassy to Jerusalem last week. Vice President Mike Pence said the move would happen by the end of 2019 when he was in Israel last week.
According to the anonymous officials, one of the ideas being floated is for Adelson's donation to be accepted as part of a larger donation drive for Evangelical Christians and members of the Jewish community in the states.
The White House and Adelson refused to comment on the report. "We have no confirmation or details about this hypothetical proposal," the State Department said.
According to the State Department's Foreign Affairs manual, gifts from private citizens are to be evaluated on a case-by-case basis and the gifts must "not give the appearance of a conflict of interest."
Think your friends would be interested? Share this story!
You can share this story on social media: