Pakistani media enraged after PM undergoes security check at US airport as Trump 'mulls' sanctions
Published time: 28 Mar, 2018 09:35
Edited time: 29 Mar, 2018 07:22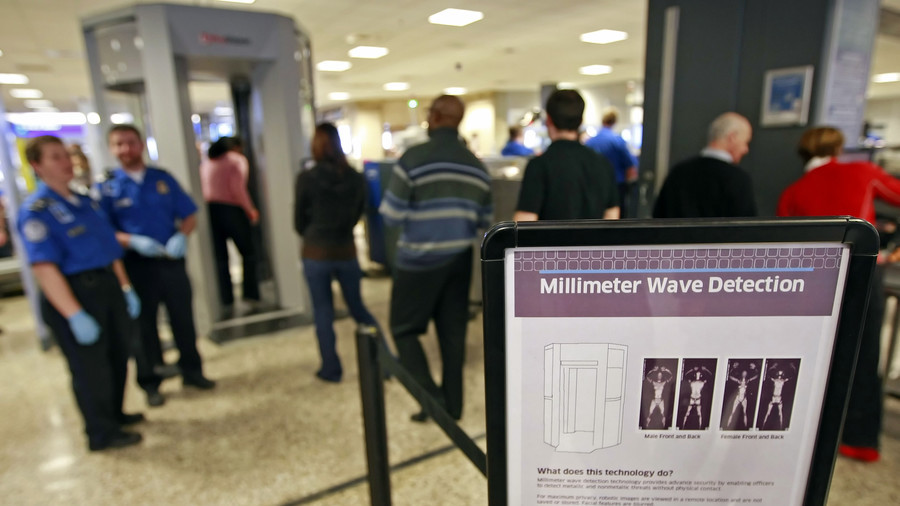 Pakistan's prime minister was subjected to an airport security check during a recent visit to the US, enraging local media and fueling speculation that the Trump administration is preparing sanctions against Islamabad.
Footage aired on Pakistani television this week shows Prime Minister Shahid Khaqan Abbasi retrieving his bag and coat and exiting a security checkpoint at what appears to be an American airport. Noting that Abbasi has a diplomatic passport and is granted certain privacy privileges as a head of state, Pakistani TV pundits said the indecorous way in which their prime minister was treated had brought shame to the country.
Abbasi was in the US two weeks ago on a private trip to visit his ailing sister, but he also met Vice President Mike Pence. Pence reportedly told Abbasi that he had to do more to address US concerns about Pakistan's alleged ties to terrorism.
Abbasi's TSA treatment comes amid reports that the Trump administration is considering sanctions against Islamabad for allegedly harboring Taliban fighters waging war on the US-backed government in Afghanistan.
The cost of nurturing terrorism in its nation.
Pakistan PM asked to take off his clothes ,under extensive security chk clearance ,on JKF Airport in USA.Very sad ,bt it's the repercussions it is paying for playing with terrorism. pic.twitter.com/ejsnF7oWUP

— Jyoti Saxena Sah #RJ (@jyoti28raj) March 28, 2018
"The options under consideration include revoking Pakistan's status as a major non-NATO ally, permanently cutting off the US military aid that was suspended two months ago, and even imposing visa bans or other sanctions on individuals in the Pakistani government deemed responsible for providing support to the militants," Foreign Policy reported.
Relations between Washington and Islamabad have soured since Trump took office. In a series of tweets from January, the US president lashed out at Pakistan for offering a "safe heaven" to terrorist groups.
"The United States has foolishly given Pakistan more than 33 billion dollars in aid over the last 15 years, and they have given us nothing but lies & deceit, thinking of our leaders as fools," tweeted Trump.
Days later, Washington announced that it was suspending more than $900 million in security aid to Pakistan. In response, Islamabad suspended military ties and intelligence sharing with the US.
Like this story? Share it with a friend!