Pakistan brings Chinese yuan on par with US dollar for investment & trade with Beijing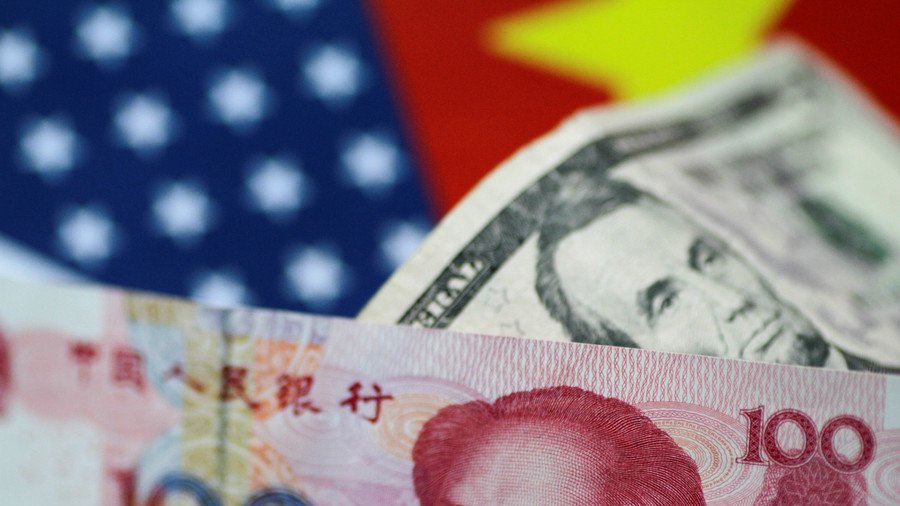 Pakistani companies have been given a green light to use the Chinese yuan in trade with Beijing, which could potentially sideline the US dollar and other currencies used there. The move coincides with a US-Pakistan aid row.
The State Bank of Pakistan (SBP) said it "has taken comprehensive policy-related measures to ensure that imports, exports and financing transactions can be denominated in CNY," according to a statement issued late on Tuesday. CNY is now effectively on par with the US dollar, euro and other international currencies in the country.
Companies are free to engage in CNY transactions with immediate effect. "SBP has already put in place the required regulatory framework which facilitates use of Chinese yuan in trade and investment transactions," the bank said.
It also noted the "growing size of trade and investment" between Pakistan and China under the China-Pakistan Economic Corridor (CPEC) agreement. The use of yuan will further boost bilateral trade and "will yield long-term benefits for both [of] the countries," the bank added.
While Islamabad and Beijing had already been considering ditching the US dollar for yuan in bilateral trade for some time, the announcement comes at a particularly low point in US-Pakistani relations. US President Donald Trump has vowed to halt US aid to the country, stating in a recent tweet that Washington has "foolishly given Pakistan more than $33 billion in aid over the last 15 years, and they have given us nothing but lies and deceit." Trump has been repeatedly accusing Islamabad of providing a "safe haven to the terrorists," referring to Taliban militants.
The US administration subsequently confirmed that it would further withhold $255 million of military aid to Pakistan. Islamabad has expressed "deep disappointment" over Washington's decision, while describing Trump's remarks as "completely incomprehensible."
You can share this story on social media: