Putin lays red roses at venue of deadly mall blaze in Kemerovo that killed 64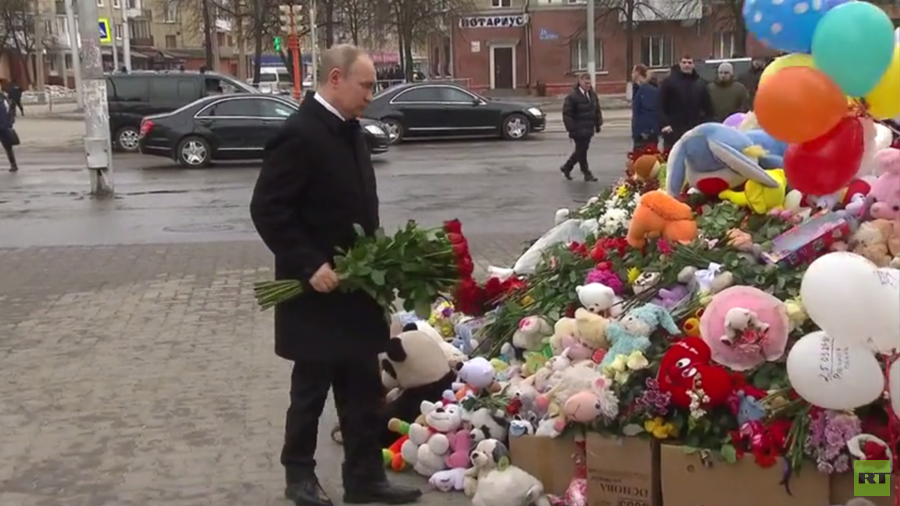 Russian President Vladimir Putin has visited the memorial set up by Kemerovo residents across from the shopping mall that became a deadly trap for 64 people on Sunday, most of whom were children.
The Russian president laid a bouquet flowers – red roses – next to teddy bears and other toys that locals have continued to bring in since early Monday. The fatal fire, which is one of the deadliest in the post-Soviet era of Russia, completely destroyed the Kemerovo shopping center.