Pentagon says 'coordinated' airstrike kills 2 terrorists in Libyan desert
Published time: 25 Mar, 2018 04:05
Edited time: 26 Mar, 2018 08:48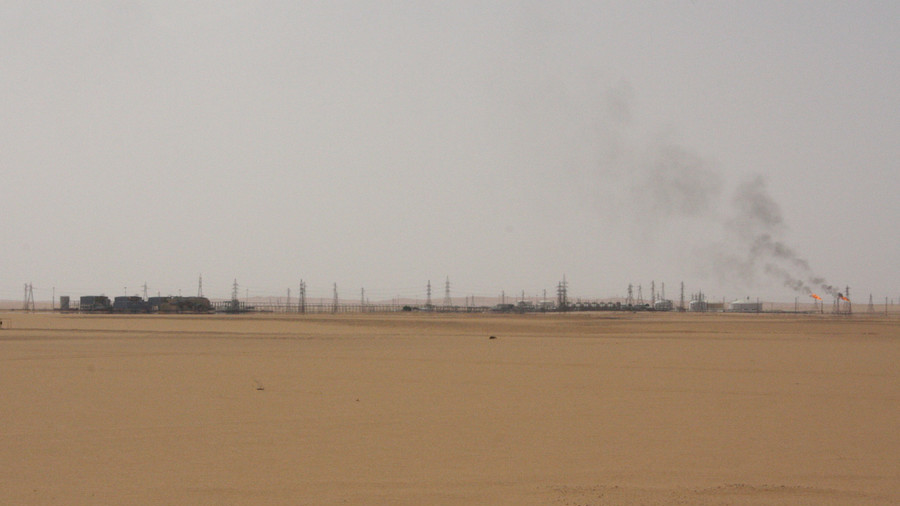 Two "terrorists" have been killed by a US airstrike in Libya, according to the Pentagon, which continues to sporadically bomb the fractured oil-rich country in coordination with its UN-backed government.
As part of Washington's occasional effort to root out militant factions hiding in the Libyan desert, US forces carried out an airstrike on Saturday, reportedly targeting a militant hideout near the city of Ubari. The airstrike neutralized "two terrorists," US Africa Command (AFRICOM) said in a statement, according to Reuters.
"At this time, we assess no civilians were killed in this strike," AFRICOM added.
The strike targeted "a meeting of terrorist leaders" that was taking place in a house in the Fursan neighborhood on the outskirts of the city in southwestern Libya, the spokesman for the Libyan prime minister announced on Twitter, noting the "coordinated" effort between the US military and the UN-backed Government of National Accord (GNA). Mohamed El Sallak added that the strike killed two terrorist leaders.
No details have yet been provided by AFRICOM nor the Libyan authorities about the details of the operation, nor identities or the affiliation of the "terrorists." Locals reported hearing a hovering aircraft or a drone in the town for quite some time before the strike hit the house at around noon. Sources told the Libya Observer that those targeted by the strike could have been members of either Al-Qaeda, Ansar Al-Sharia or Islamic State (IS, formerly ISIS/ISIL) terrorist groups.
Pictures from the scene, which have not been independently verified, showed two dead, decapitated bodies with the rest of their remains apparently intact. Local news outlets speculate that the corpses might have been decapitated by the armed group themselves in order to conceal their identities. Besides the corpses, the footage reveals what appears to be shrapnel damage caused to the nearby vehicles.
#أوباري#عاجل | الناطق باسم رئيس المجلس الرئاسي : بعد تنسيق مشترك بين حكومة الوفاق الوطنى والولايات المتحدة الأمريكية ، تم بعد ظهر اليوم السبت استهداف قيادات إرهابية اثناء اجتماعهم بأحد المنازل بمنطقة اوبارى مما أسفر عن مقتل اثنين من قياداتهم . pic.twitter.com/K0o9o5ppfq

— Mohammed Ali (@Mohammed_abdusa) March 24, 2018
Libya descended into chaos after the fall of Muammar Gaddafi, with multiple governments competing for control of the oil-rich country. The power vacuum in the country, which emerged after the disastrous NATO-led military intervention in 2011, has also been exploited by militants and terrorist groups, including Al-Qaeda and Islamic State (IS, formerly ISIS, ISIL) offshoots. To battle these rogue elements, and support GNA positions over the last three years, the US has been carrying out occasional air strikes in Libya.
If you like this story, share it with a friend!