ISIS-linked militant neutralized in Dagestan counter-terrorist operation (VIDEO)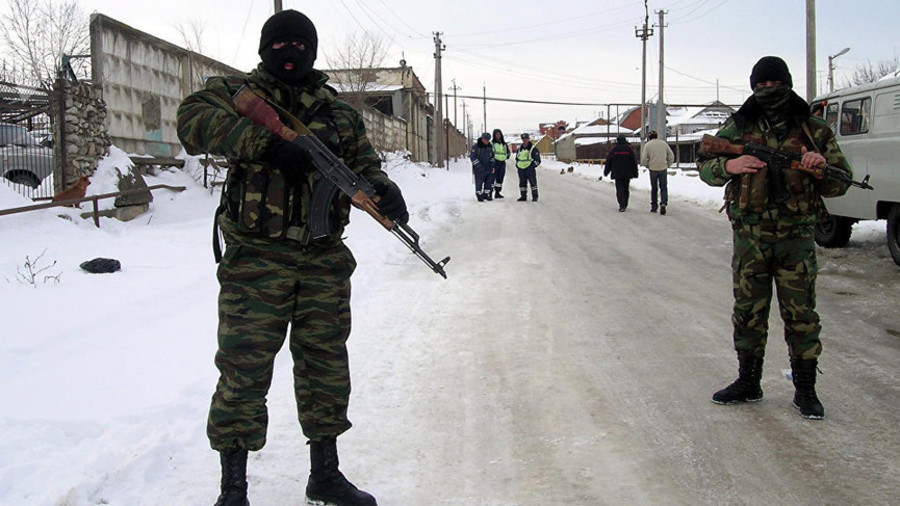 Russian special forces have neutralized the leader of an Islamic State-affiliated cell in the Russian Republic of Dagestan, which had been operating in the mountainous region of the North Caucasus.
On Saturday afternoon, authorities in Dagestan received a tip that a gunman, allegedly wanted on terrorism charges, was taking shelter in a private house in Andi village, in the Botlikh district. Based on the tip-off, Dagestan's Federal Security Service (FSB) chief ordered the counter-terrorist operation.
The FSB, supported by the National Guard and local police, surrounded the house. After repeated attempts to convince the terrorist suspect to lay down arms and surrender, the special forces stormed the building.
The suspect was "neutralized in a fight," the National Anti-Terrorism Committee (NAC) said on Saturday. "A sniper rifle and ammo, a grenade, a radio transceiver and thermal imaging camera were recovered on the scene."
READ MORE: Russia's Supreme Court orders Telegram messenger to hand over encryption keys to security services
"There are no casualties among civilians and law enforcers," the NAC added. According to FSB intelligence, Saturday's counter-terrorist operation neutralized a local terrorist gang leader, Yunus Khabibob.
"He is said to pledge allegiance to the ISIS [Islamic State] and followed its orders as a ringleader of the gang that had previously operated in a mountainous and forested area," the NAC said, adding that Khabibob had been on a federal wanted list.
Think your friends would be interested? Share this story!