Croatian conservatives march against transgender rights in Zagreb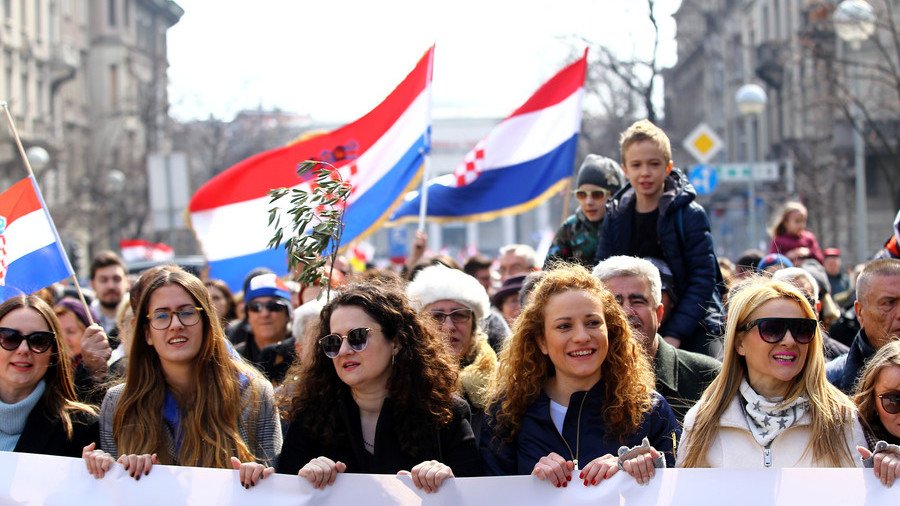 Thousands of conservative Croatian protesters have taken to the streets of Zagreb to speak out against a treaty designed to combat violence against women. Activists are unhappy that the legislation provides for transgender people.
READ MORE: Trans people labelled 'parasites' & an obstacle to feminism during Parliament event
Protesters sang songs as they marched through the Croatian capital, chanting slogans critical of the Istanbul Convention, the European treaty adopted by Croatia's conservative government earlier this week. The legislation defines gender as "social roles, behaviors, activities and characteristics that a particular society considers appropriate for women and men." Its opponents have said that the European treaty introduces "a third gender" and indirectly legalizes gay marriage.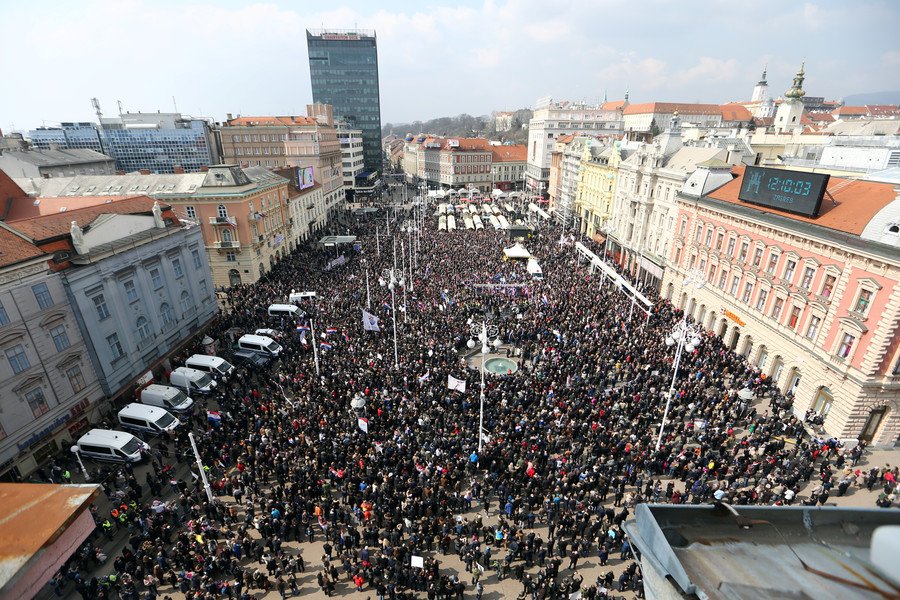 Protest organiser Kristina Pavlovic told Reuters that the the treaty represents a "turning point for Croatia," when the country will decide whether it will "choose a preservation of family and traditional values or go another way imposed from outside."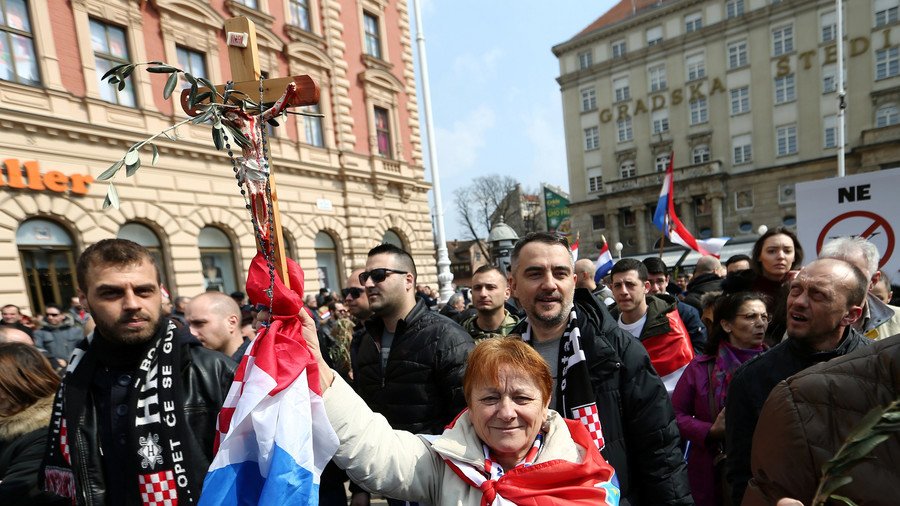 Speakers at the rally on Bana Jelacica square accused of the European Union of trying to "conquer" the Catholic-majority country with liberal policies. "They say we are backward because we believe in God," said Gordana Turic, a former ruling party lawmaker, according to the Associated Press. "The Istanbul Convention is against Christianity."
READ MORE: 'Ready to die': Transgender woman on hunger strike in UK male prison
The Croatian government has called on parliament to ratify the treaty but adopted a separate statement saying it will not change Croatia's legal definition of marriage as a union between a man and a woman. The measures were recently rejected by two other eastern European countries, Bulgaria and Slovakia, last month.
You can share this story on social media: