Pilot at Stuttgart airport narrowly prevented from taking off drunk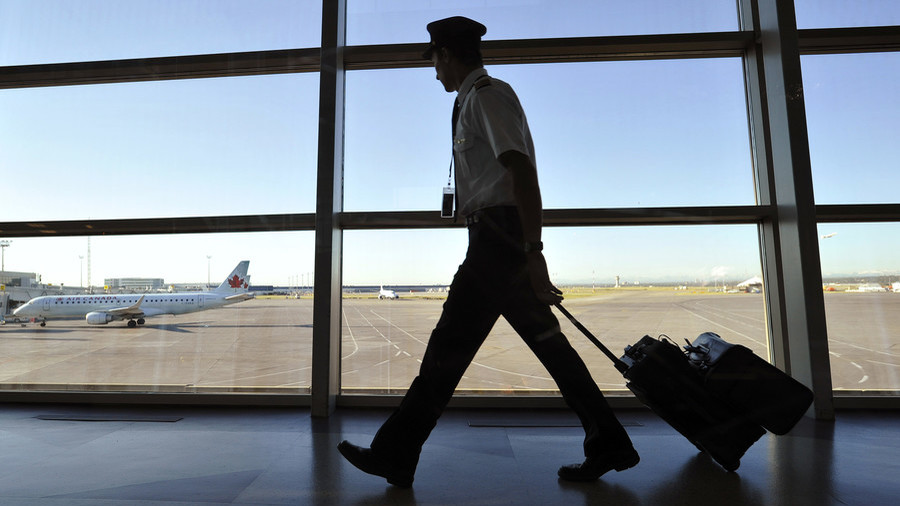 A Lisbon-bound flight with over 100 passengers was severely delayed at Stuttgart airport after a drunk co-pilot was hauled off the plane. He was rumbled due to his "unsteady gait" and a strong smell of alcohol, police said.
The short-haul flight from Stuttgart to Lisbon was stopped shortly before take-off when an airport employee discovered that the co-pilot of the Embraer 190 aircraft seemed unsteady on his feet and smelled of alcohol. Officers of Stuttgart police reported that they grabbed hold of the flight officer and led him away from the cockpit.
The 40-year-old co-pilot had already begun preparations for the flight, but it was cancelled as the man was asked to undergo a blood test. The co-pilot was also asked to lay down his license.
Eventually,106 passengers had to be put up in hotels because the airline could not provide a replacement crew at short notice. The name of the airline is unknown, but Die Welt newspaper says the pilot in question was employed by TAP, Portugal's flag carrier airline.
The newspaper's report said TAP informed its passengers that they will have to stay in Stuttgart till at least Monday. There is no confirmation of the incident on TAP's social media accounts so far.
This is not the first time such a thing has happened recently. In January, a British Airlines Boeing 777 pilot was arrested and forced off a Mauritius-bound flight about to depart from Gatwick airport. Staff on the 300-passenger flight to the Indian Ocean island noticed that the man smelled of alcohol and notified the police.
Last year, police in Calgary, Canada, cuffed a 37-year-old pilot of Canada's Sunwing airlines after staff noticed the man was behaving strangely before passing out in the cockpit. The man, identified as Miroslav Gronych, is reported to have been more than three times over the legal alcohol limit two hours after his arrest.
Earlier that year, another drunken pilot – this time of Indonesian airline Citilink – was found to be heavily intoxicated with 154 passengers on board. He somehow passed pre-flight safety checks before passengers noticed his odd behavior and disembarked from the aircraft. He was quickly replaced with another pilot, and the plane was belatedly able to take off.
If you like this story, share it with a friend!
You can share this story on social media: