Slovakian pilot arrested after passing out drunk in cockpit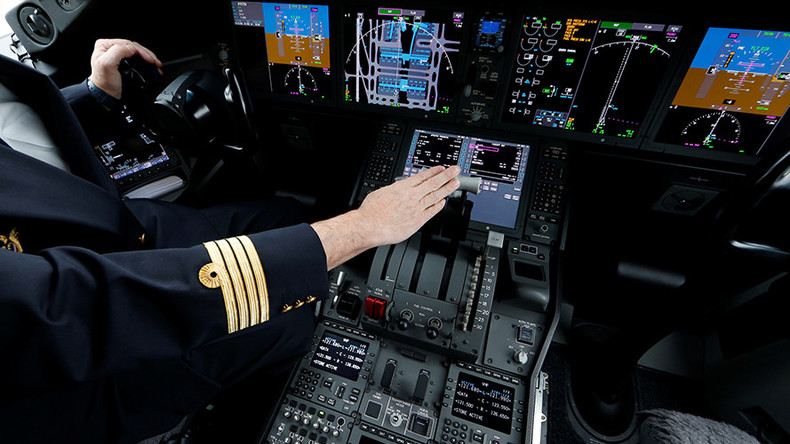 The festive period is often a time to be merry, but one pilot took things a little too far after being found passed out in the cockpit of an aircraft before it was headed for Cancun, Mexico from Calgary, Canada.
Police arrested Miroslav Gronych, 37, from Slovakia just before 7 am (14:00 GMT) on New Year's Eve after staff noticed the pilot for Canada's Sunwing Airlines was behaving strangely before passing out in the cockpit.
"Prior to departure, gate crew and crew aboard the flight noticed that the pilot was behaving oddly before he became unconscious in the cockpit," a press release from police officials stated. "The pilot was escorted from the aircraft at which point he was taken into custody by Calgary police."
Gronych is reported to have have been more than three times over the legal alcohol limit two hours after his arrest.
At a press conference, police spokesperson Paul Stacey said the pilot's actions could have resulted in the "potential for a disaster," according to the BBC.
"The likelihood of a pilot on a major airline like this actually being able to take off when they're impaired like that is pretty slim, because there's a lot of checks and balances," Stacey said. "So I'm not surprised that he got caught before [the plane] left the terminal. He won't be flying anytime soon."
Gronych has been charged with "having care and control of an aircraft while impaired" and exceeding the alcohol limit and will appear in court on January 5.
There were 99 passengers on board the 737 800 Series aircraft along with six flight crew, including the pilot.
The incident comes just days after another drunken pilot was caught heavily intoxicated before a flight with 154 passengers on board.
Pilot Tekad Purna of Indonesian airline Citilink somehow passed preflight safety checks before passengers noticed his odd behavior and disembarked from the aircraft. He was quickly replaced with another pilot before the plane was eventually able to take off.
READ MORE: Airline executives resign after 'drunken' pilot allowed into cabin of plane with 154 passengers
You can share this story on social media: