'Ready to die for Syria': What we know so far about gunman in southern France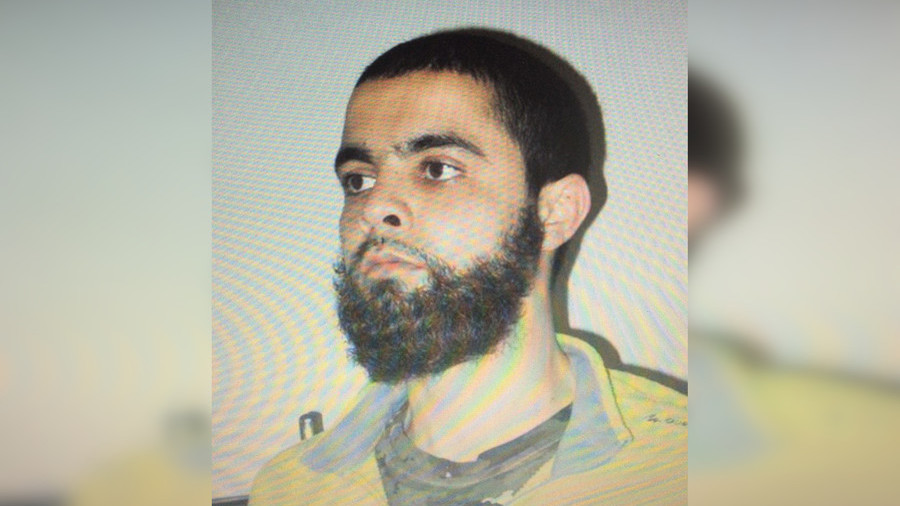 The man who killed three people and injured 16 in southern France shouted he was ready to "die for Syria" as he took hostages, and had links to radical Islam, the Paris Prosecutor said. Here is what we know about the attacker.
The man, who on Friday opened fire in south-western French town of Carcassonne and took hostages in the nearby Trebes, has been identified as Morocco-born Radouane Lakdim. Lakdim lived in Carcassonne, the Paris Prosecutor Francois Molins, who is heading the investigation into the attack, said at a press conference.
Following the Friday shooting in Carcassonne, the 26-year-old stormed a Trebes supermarket "shouting 'Allahu Akbar' and referring to himself as a "soldier of Islamic State [IS, former ISIS]," Molins said. Lakdim also said he was ready to die for Syria and demanded his "brother" be released, referring to Salah Abdeslam, the only surviving terrorist suspect behind the Paris attacks in 2015, who is now in prison awaiting trial.
Molins has confirmed that Lakdim was known to police since at least 2011, when he was detained for illicit possession of a weapon. In 2015, he was also arrested for drug trafficking.
Since at least 2014, Lakdim had been monitored by the French security services because of his ties to radical Islam, the Paris prosecutor said. Earlier on Friday, the French Interior Minister Gerard Collomb said that the assailant was known only for "petty crimes." Collomb added that the man was under surveillance for some time, but that French law enforcement found no signs of "radicalization" in his behavior.
Molins, however, revealed that Lakdim had known links to the ultra-conservative Islamic Salafist movement. He added that the gunman "had been effectively monitored by intelligence services in 2016 and 2017," and it "did not reveal any apparent signs that could lead [the law enforcement agencies] to foresee [that] he would act."
During the press conference, Molins also revealed that a female accomplice of the attacker has been detained and placed in custody. He added that she is a relative of the assailant, without disclosing any details.
Lakdim opened fire on four police officers in Carcassonne on Friday morning and then took people hostage in a supermarket in the neighboring town of Trebes. He is also suspected of killing the driver of a car in Carcassonne and stealing his vehicle before the hostage-taking. Elite French units stormed the supermarket, after they heard gunshots being fired inside, and killed the gunman.
Four people, including the attacker himself, were killed and 16 others injured in the two attacks, according to the French authorities. Islamic State has claimed responsibility for the attack without providing any evidence, and French investigators are now checking if this claim holds water.
Failed job of security services?
The attacks in southern France are largely a result of the French intelligence services' failure, Charles Shoebridge, security analyst and former UK Army officer, told RT.

"If your intelligence systems fail to [such an] extent that a terrorist suspect is able to get through to his targets … there is very little that can be done to physically prevent that attack," Shoebridge said, commenting on the attacks in Carcassonne and Trebes.
"If this person was known to police and intelligence services and was on some kind of watch list, questions should be asked about the decision-making processes" of these bodies, he added. At the same time, he pointed out that increased security measures taken by France following previous terrorist attacks carried out on its soil might, in fact, be ineffective against this kind of threat.
The state of emergency introduced in France following the November 2015 Paris attacks saw "a lot of military, a lot of police deployed to the streets," Shoebridge noted. Even though it had a certain positive impact on the security of some particular "key points" considered to be potential terrorist targets, such as train stations or concert venues, what it really did was just make terrorists choose other targets, Shoebridge explained, adding that terrorists then focused on smaller towns where there were fewer security forces.
Think your friends would be interested? Share this story!
You can share this story on social media: