Battle of the sexes: Female soldiers more robust than men, Norwegian study finds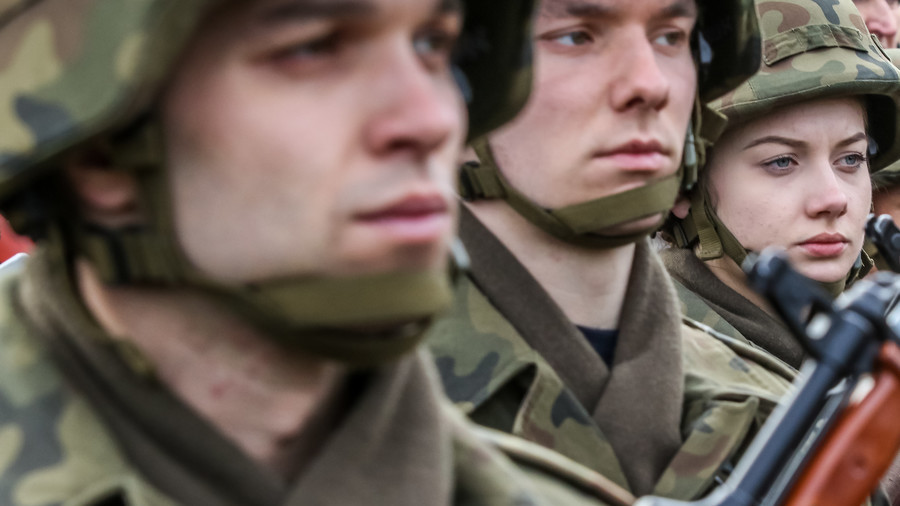 Far from being "the weaker sex" a new study has found that female soldiers can withstand demanding exercises just as well, if not better, than men. The research found that women were better equipped to endure extreme stress.
The number of women serving in Norway's military has continually risen since mandatory conscription for women was introduced in 2015, however surprisingly little research exists on how men and women cope with the rigors of being a soldier.
Studies have long shown that there are major individual differences in how soldiers react to the tremendous strain they endure during war and military operations. Loss of muscle mass, reduced physical performance and hormonal changes are all common reactions. Now a new study from the Norwegian Defense Research Establishment (FFI) has attempted to see how the different sexes cope with military life.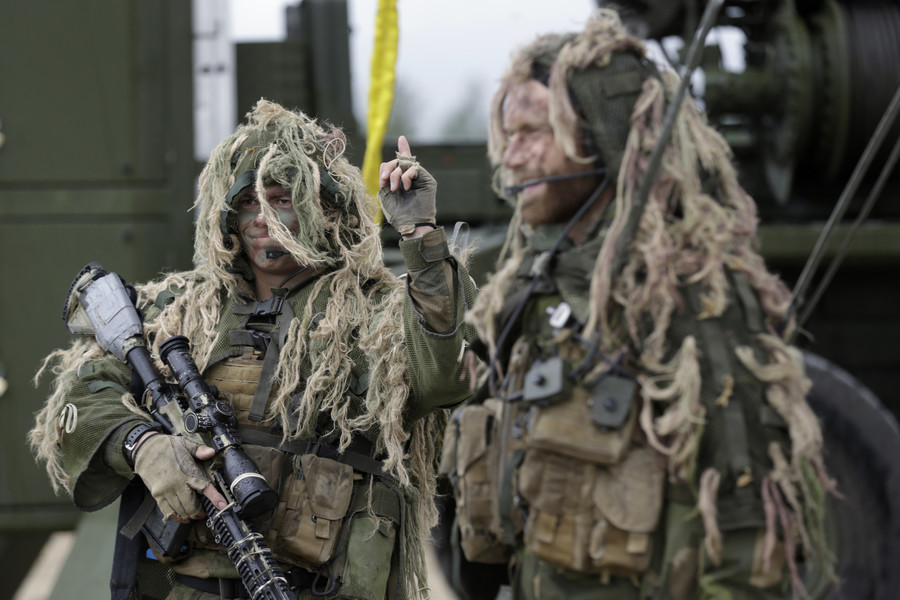 "Previous studies in the field are almost exclusively performed on male soldiers," the FFI said in a statement. "The increased proportion of women in the Armed Forces has given us the opportunity to gain more knowledge of the consequences of military extremes also for women."
The study involved 23 male and 12 female paratroopers from the Armed Forces Special Command. They were subjected to a physically demanding week of testing after which it was found that the men shed an alarming 2.7kg of muscle mass while the women shed only fat, Norwegian broadcaster NRK reported.
"Women have better fat burning during activity. It can be an advantage during long-term exercises or operations," FFI researcher Hilde Teien said. The women were also found to recover faster.
While the study involved a very small sample size of participants Teien said it is good news for anyone who wants more women in the armed forces: "There is very much more focus on men having greater physical capacity than women. But the difference can be reduced because women have more fat on the body. They do not start to burn muscle."
However the study has failed to impress some skeptics. Colonel Lieutenant Harald Høiback, who previously said that having women in the armed forces weakened Norway's fighting ability, dismissed the findings. "What is the relevance of women returning (recovering) faster if they are basically at a much lower level in physical ability and capacity?" he asked.
The researchers also suggested that soldiers of both sexes need to carry more body fat to help them cope with strenuous military operations. "In today's society, it's so important to have big muscle mass and little fat on your body," Teien explained. "For soldiers it is important to have more fat on the body. The ideal of being extremely slim and having defined muscles may not be ideal for the optimal soldier."
Think your friends would be interested? Share this story!