Russian scientists learn to 'track & control desires'
Published time: 22 Mar, 2018 03:31
Edited time: 24 Jul, 2018 11:01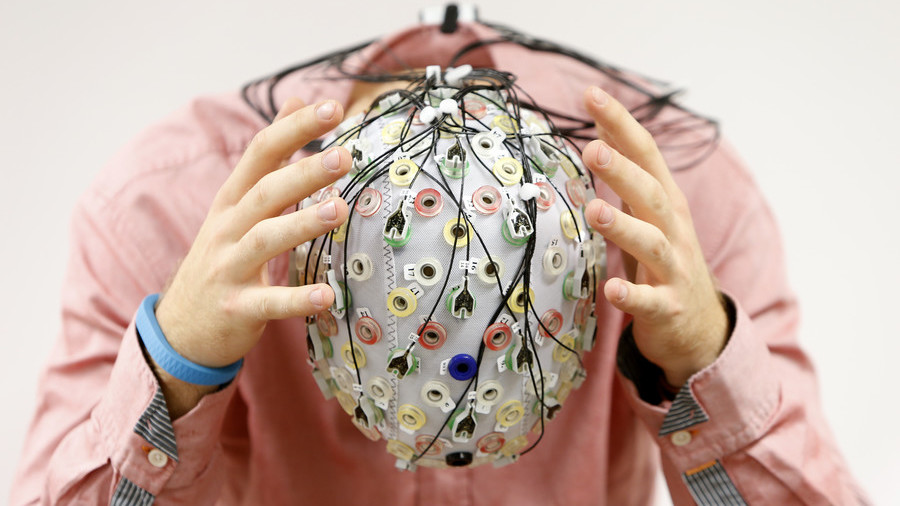 Russian researchers have developed a device capable of identifying desire centers in the brain and, potentially, controlling them. Scientists hope that their non-invasive method will greatly benefit medical science.
The superconducting magnetometric method, developed at the Russian Federal Nuclear Center in Sarov, enables the detection of biomagnetic fields without directly penetrating the subject's brain. To get to the bottom of their desires, the subject just needs to sit tight under the cap of the superconducting system inside a shielded room.
The system, developed in partnership with the state corporation Rosatom, captures electromagnetic impulses of the brain and transmits signals to a data logger.
"This development will provide an opportunity to identify desire centers and even control them," scientists told Sputnik. In an interview with MK, professor of biophysics Evgenia Lobkayeva elaborated that the technology makes it "possible to identify 'desires centers' in people with drug dependence, [and to] monitor and even control their activity."
The non-invasive procedure, unlike computerized magnetic resonance and positron emission tomography, makes the application of the new technology completely safe for the human body. Scientists say that their method allows them to diagnose and monitor the treatment of children, pregnant women and patients with psychoneurological diseases, using continuous monitoring of the brain signals. Researchers also hope that their breakthrough can be used in the study of diets, by potentially turning off the "center of hunger" in the brain.
Like this story? Share it with a friend!