'Islam doesn't belong to Germany': German interior minister talks tough on immigration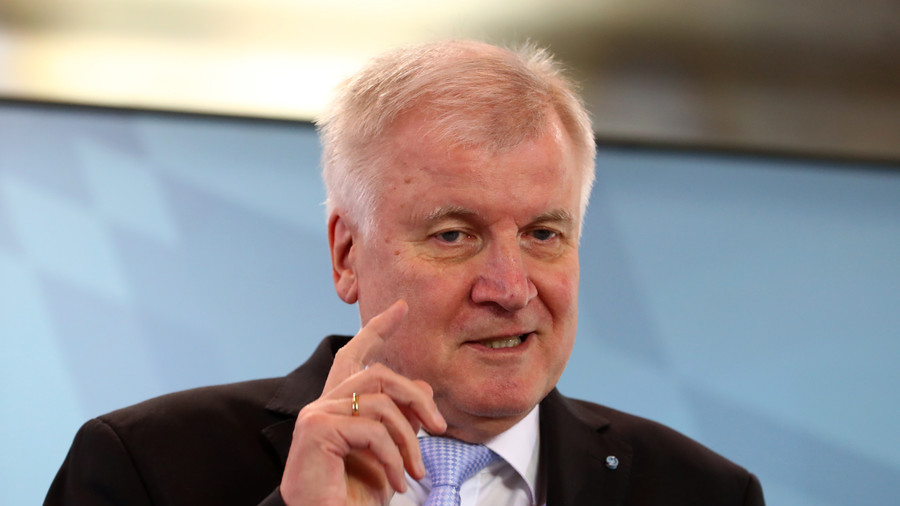 Newly-appointed Interior Minister Horst Seehofer has said that "Islam doesn't belong to Germany." The comments contradict previous remarks from his own chancellor, Angela Merkel.
Seehofer was sworn-in on Wednesday, following protracted negotiations to form a new German government, and made the remarks in an interview with Bild on Friday. Seehofer, chairman of the Christian Social Union (CSU) in Bavaria, also outlined a number of tough new measures to curtail immigration and make it easier for Germany to deport failed asylum seekers.
Seehofer said he would implement a "master plan for quicker deportations" and seek to classify more countries as 'safe,' therefore making it easier to deport people to their country of origin. "My message is: Muslims need to live with us, not next to us or against us," the minister said. "Of course the Muslims living here do belong to Germany."
READ MORE: Social Democrat members approve 'grand coalition' with Merkel, pave way for her 4th term
An estimated 4.4 to 4.7 million Muslims live in Germany, many from a Turkish background. More than a million middle-eastern migrants have arrived in the country since 2015 after Chancellor Merkel adopted an open-door policy.
The recent surge in popularity for the right-wing party Alternative for Germany (AfD) has been linked to German dissatisfaction with Merkel's policy, coupled with fears of a large-scale terrorist incident following the Berlin Christmas market truck attack which killed 12 people in 2016.
Gains have been made by right-wing and anti-immigrant parties in a host of European countries over the last year, most notably in Austria, Denmark and France where National Front leader Marine Le Pen lost a close-fought presidential race to centrist Emmanuel Macron.
Like this story? Share it with a friend!
You can share this story on social media: