'I considered driving a taxi for living before a job came up in Moscow' – Putin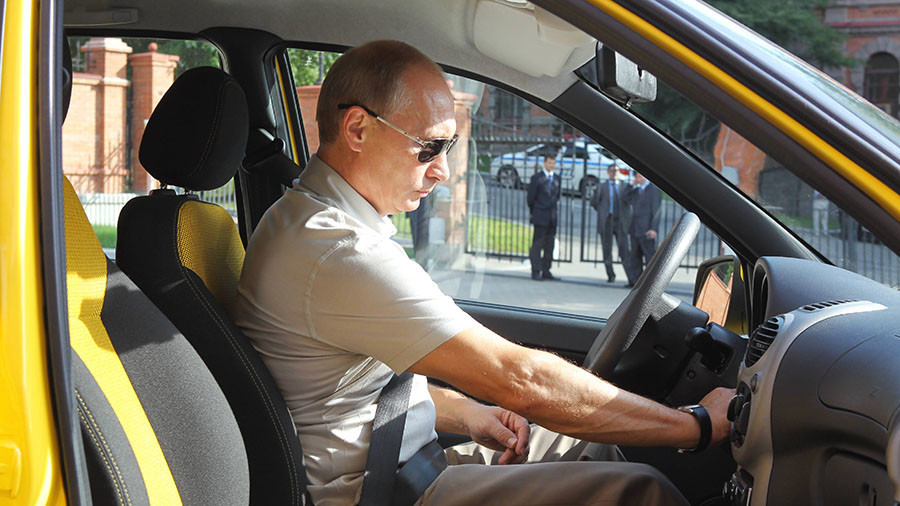 After the downfall of his patron, Anatoly Sobchak, Vladimir Putin turned down a job in the new St. Petersburg administration and considered driving a taxi to provide for his family, the Russian president recalled in an interview.
Sobchak was the first and only mayor of St. Petersburg. In 1996, he failed in his bid for re-election to the office, which had been rebranded 'governor.' Putin, who was Sobchak's right-hand man by that time, said part of the blame for Sobchak's failure was attributable to his straightforwardness, which sometimes was badly timed; but he had also been the victim of dirty tricks.
"A pretty intensive and really dirty campaign was launched against him. A libelous campaign, in fact," Putin said in an interview with filmmaker Andrey Kondrashov, whose documentary about the Russian president is currently being broadcast in installments.
According to Igor Sechin, now head of the state oil giant Rosneft and member of Sobchak's team in the 1990s, Putin was offered a job in the new St. Petersburg administration but rejected the offer, preferring to stay loyal to his boss. "I'd rather be shot by a firing squad for loyalty than hanged for treason," is how Putin explained his position, according to Sechin.
Putin's decision hurt his career prospects. Luckily for him, he received an invitation to move to Moscow and work for the presidential administration.
"I didn't have much of a choice. What else could I have done? I had nowhere to get a job. Frankly speaking, I considered working as a taxi driver part-time or something, I'm not joking. What other choice did I have? I had two small children [to provide for]," he explained.
Putin added that he was grateful to Pavel Borodin, who was President Boris Yeltsin's chief of staff at the time, for his job offer; but he was not happy about having to leave St. Petersburg, his home city.