'I slept with a pump-action shotgun beside my bed': Putin reveals details of life in 1990s Russia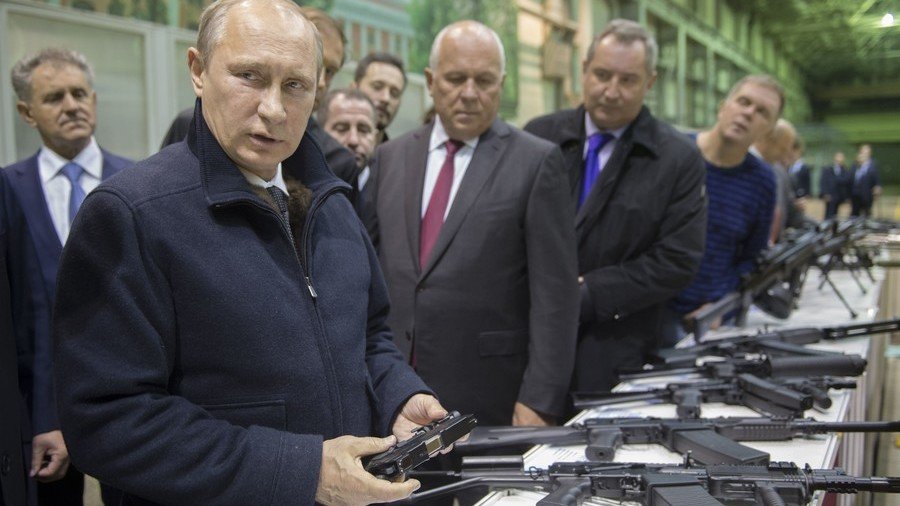 Vladimir Putin had to protect himself with firearms due to criminality in Russia during the pro-market reforms of the 1990s, and even considered taking a side-job as a taxi driver, the president revealed in an interview.
The revelations emerged in a documentary about Putin, made by Russian journalist Andrey Kondrashov. In the film, one of the president's friends, famous cello player Sergey Roldugin, said Putin used to keep a firearm near his bed during the 1990s.
In an interview for the documentary, the Russian leader said modern crime drama tended to exaggerate the level of lawlessness in the country at that time, but said "in general, the situation was quite militant."
"In my country home, I had to put a pump-action shotgun near my bed, this is true. But these were the times back then – better to be safe than sorry," he said.
The president also revealed that he thought about taking a side-job as a taxi driver after his friend and mentor Anatoly Sobchak lost the 1996 governor elections in St. Petersburg. "I thought about what to do, thought about maybe seeking work as a taxi driver. I am not joking, I had to do something, I had two small kids. So, when they offered me legal work in Moscow on the presidential staff, I agreed and moved."
Putin has repeatedly described the "shock-therapy" reforms of the 1990s as a mistake that led to poverty for the majority of Russians, while few chosen 'oligarchs' gained tremendous riches. Last year, Putin reiterated this position when speaking to an international economic forum, blaming the gap between the richest and poorest Russian citizens on a "nasty tendencies" rooted in 1990s.
You can share this story on social media: